I've been anticipating this box for a while now! After I got my first box last month, I didn't think I'd survive a month before the next box came- in case you're wondering I did!
And since last months box shipped a little late (they were giving people a longer window to sign up), I actually only waiting 22 days! I've used items from the last box every day to tide me over.
If you didn't already know, Starbox is a monthly subscription service that costs $15 per month (plus $1.98 shipping) and contains 3-4 full sized products from the Starlooks like. Starlooks makes mostly makes cosmetics (and they work with a chemist that used to formulate for MAC) but they also have hair products, tools brushes and a few other goodies. So far, we've only tried their cosmetics and one amazing brush, but I'll be looking forward to the rest of their line as well.
If you decide to sign up, leave a comment and let me know what you'll be looking forward to trying most
This months "behind-the-scenes" and LookBook showed a beachy theme with bold, yet versatile colors with a title of "Maui Babe". Other than the beautiful models' looks- we had no clues as to what would be in the box.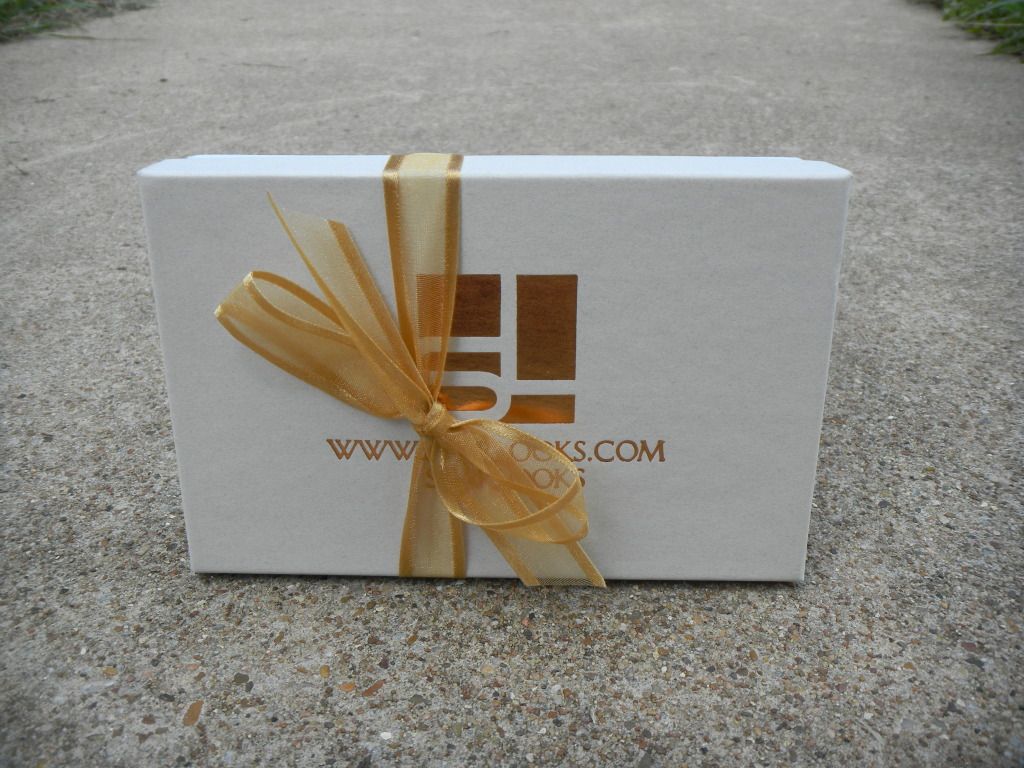 One thing is different this month- the box. They changed it up on us with a cute, off-white box that was smaller than the previous editions. It had a cute gold bow accent and peach colored paper inside. I've been really liking Starlook's presentation so far. It isn't something that all subscription companies think of, but it goes a long way with me.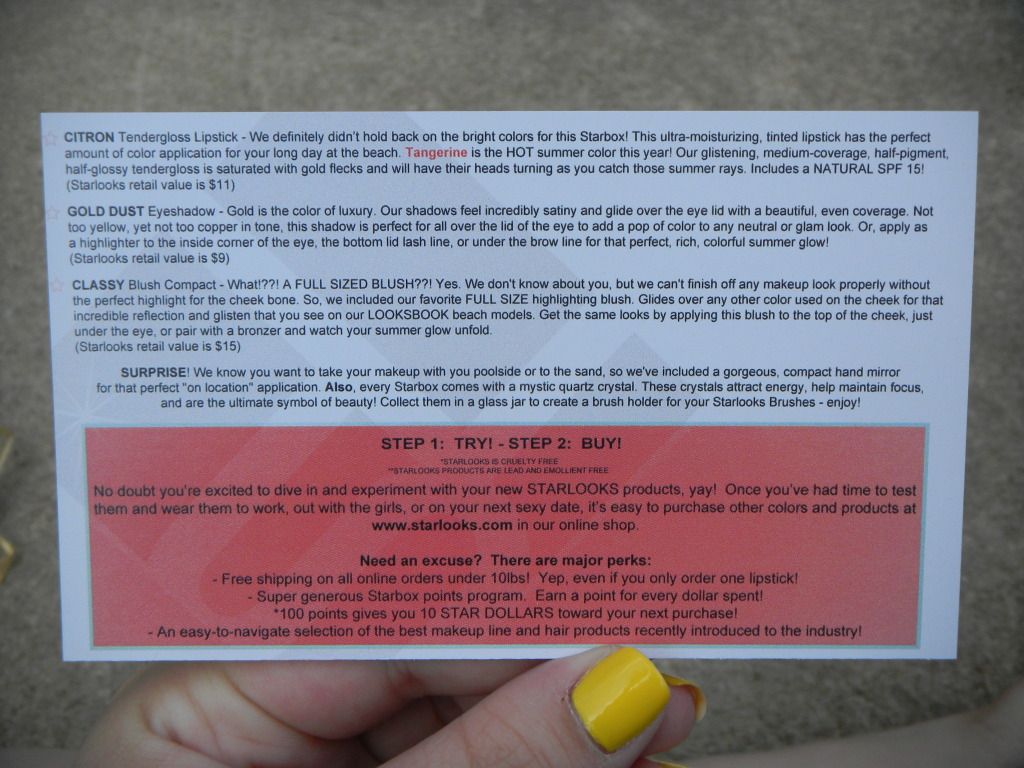 As always, they include a card with a break down of what is in your box. Unlike other companies, they include the price of the full sized item right on the card. That's great for two reasons- should you want to repurchase AND so you can automatically see how much of a value you are getting. (and you can see how incredible inexpensive their line is compared to others in the industry with the same quality)
So, to the most important part- the contents. I approve! Haha. It's all awesome. We got 3 full sized products and two gifts.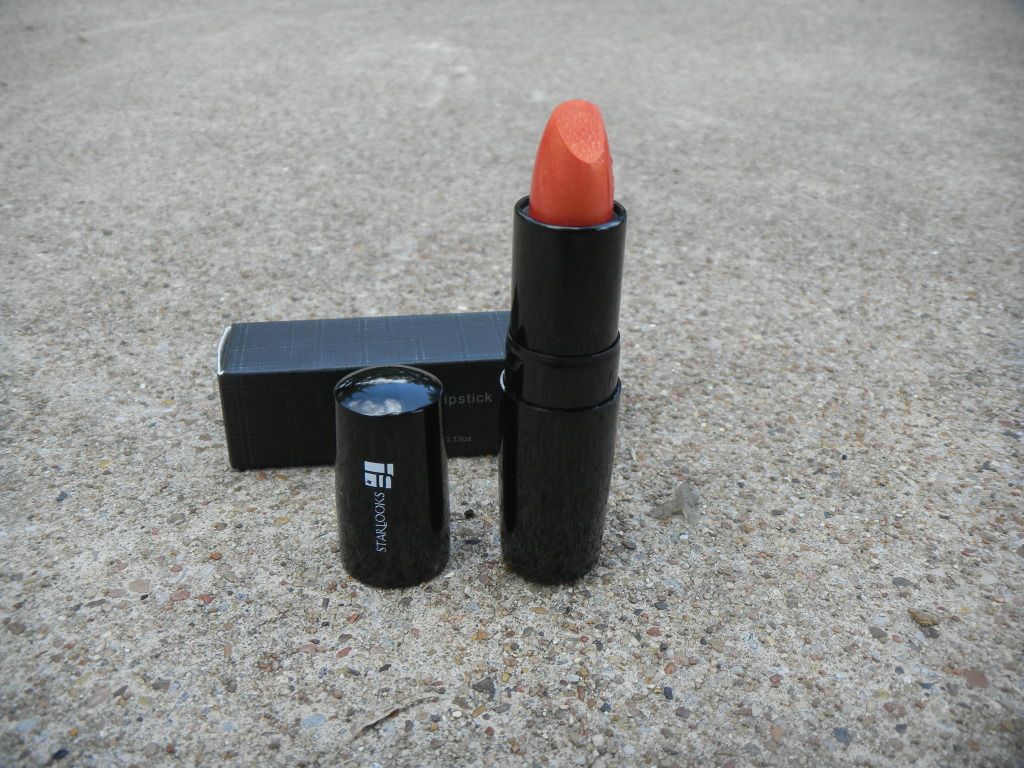 First up is a Tender Gloss Lipstick in the color Citron. I've been wanting to try an orange since Tangerine is the color of the year. This "lipstick" is incredibly glossy and wearable. It's not even the slightest bit sticky and it feels amazing. It reminds me of Burberry Lip Mist, but bigger and less expensive- score! If you think you can't pull this off, try it. Swatching it on my hand I was still not 100% sure, but when I put this somewhat sheer formula on my lips, I was sold. (Check out Twitter for a picture!)  At first, I was ready to call this my favorite item in the box, but then I moved on to the eyeshadow…
Next was a full sized (of course) eyeshadow in the color Gold Dust. I have blue eyes so give me yellow, gold, bronze- or any combination of the three & I'm thrilled! But I can't think of an eye color that a nice yellow won't enhance! I know it's a bit of a bold color for some, but try blending out a green or nude, this color is SO wonderful for so many things. Just like last month, I love the formula of this eyeshadow, it's incredibly smooth and never caky or chalky. I couldn't ask for more from any eye shadow.
The last cosmetic item in the box this month was a blush/highlighting bronzer in  Classy. Love the name. At first, I was scared of the color. I was worried that it wouldn't show up on my skin because I am so pale.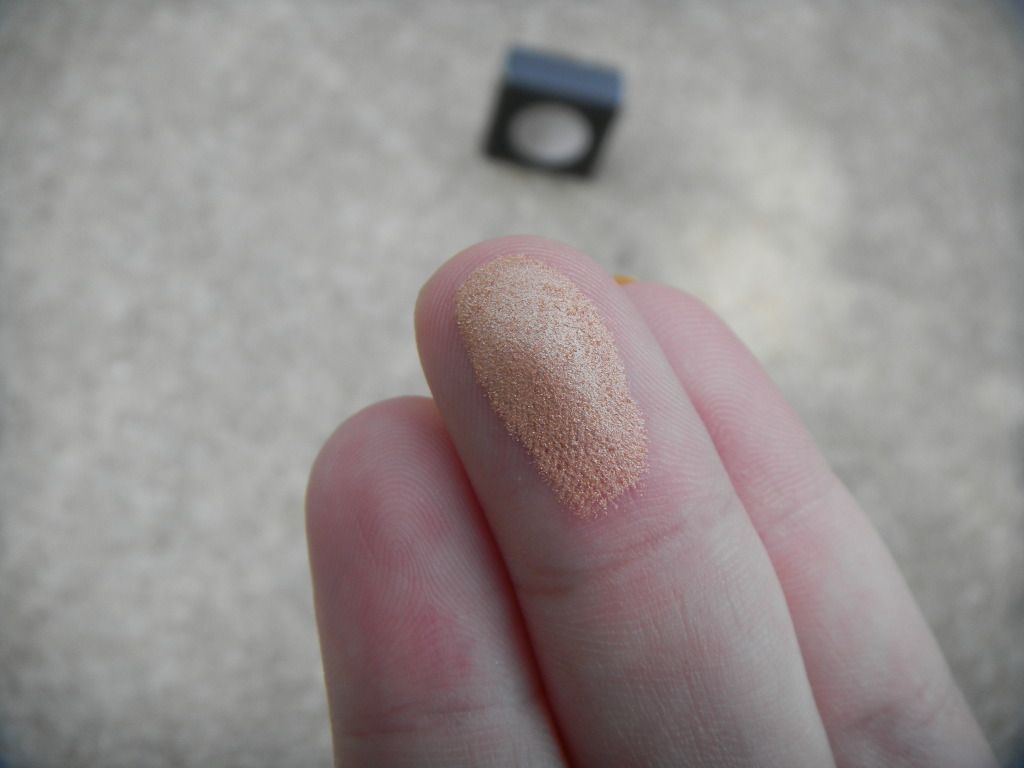 I was wrong, to say the least. It's so pigmented and gave my skin an amazing glow, shimmer & hint of color. This is the smoothest blush I have ever used. Period.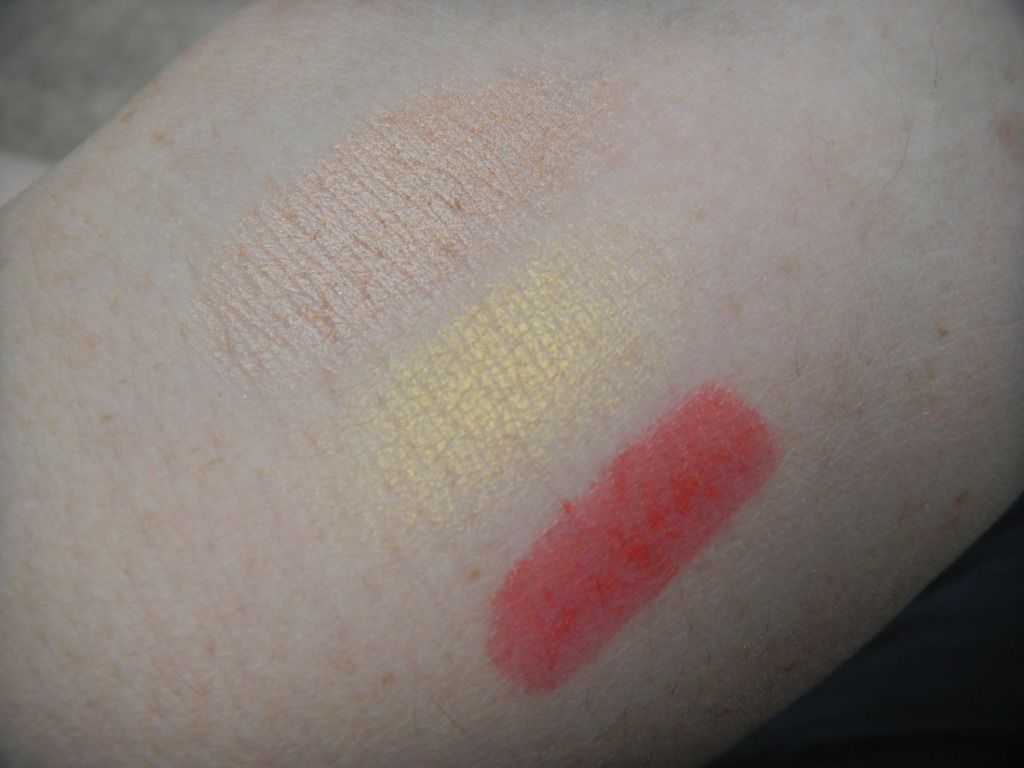 Swatches of all three products. (no primers, etc)
One of our surprised was a Quartz Crystal. This are suppose to "attract energy, help maintain focus and are the ultimate symbol of beauty." I can see how this might seem wonky to some people who aren't "into" this sort of things, but I have big jewelry plans for this crystal, so Thanks Starlooks!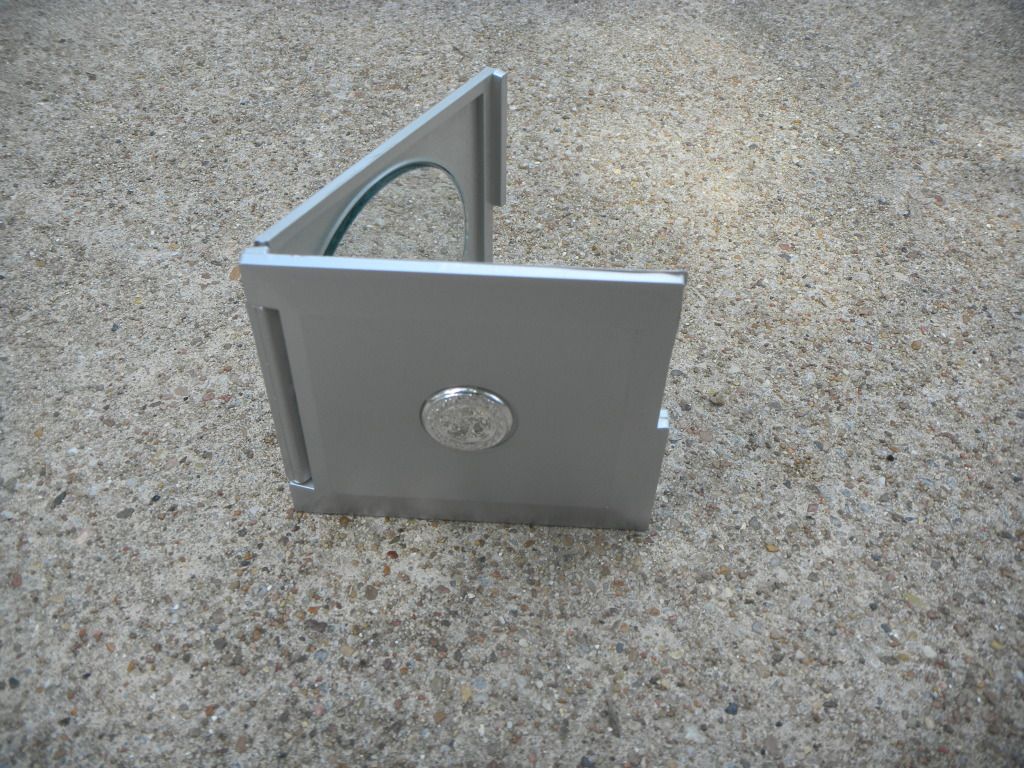 Our second surprise was a compact. Mine was a little scratched up, but because I'll likely just be throwing this in my purse to get scratched and beat up anyhow, I didn't mind. It has two different magnifications of mirrors inside.
The value of this month's box was $35 plus our surprises. Well worth the price of the $15 per month subscription. I'm so excited for what's to come with Starlooks and I look forward to trying more of their products!
(hint, hint- check back soon for one awesome first look!)