If you've been following The Rosy Snail for a while, you've already heard about my on-again, off-again relationship with Beauty Army. I'm happy to report that currently we are ON and I'm loving what I've been getting for the $12 I'm spending each month. Beauty Army is one of the only monthly subscription that allows you to choose your own samples (SIX total) from a selection of 9 that are determined by an easy quiz you take. Beauty Army & I broke up earlier this year because I was having issues (as were other subscribers) with having to take the quiz MANY times to get items I actually liked. Beauty Army has changed it's ways and it's strengthened our relationship. No, I don't even have to retake the quiz at all! It's like Beauty Army really listened and already knows what I'm looking for every month
I think we found a happy medium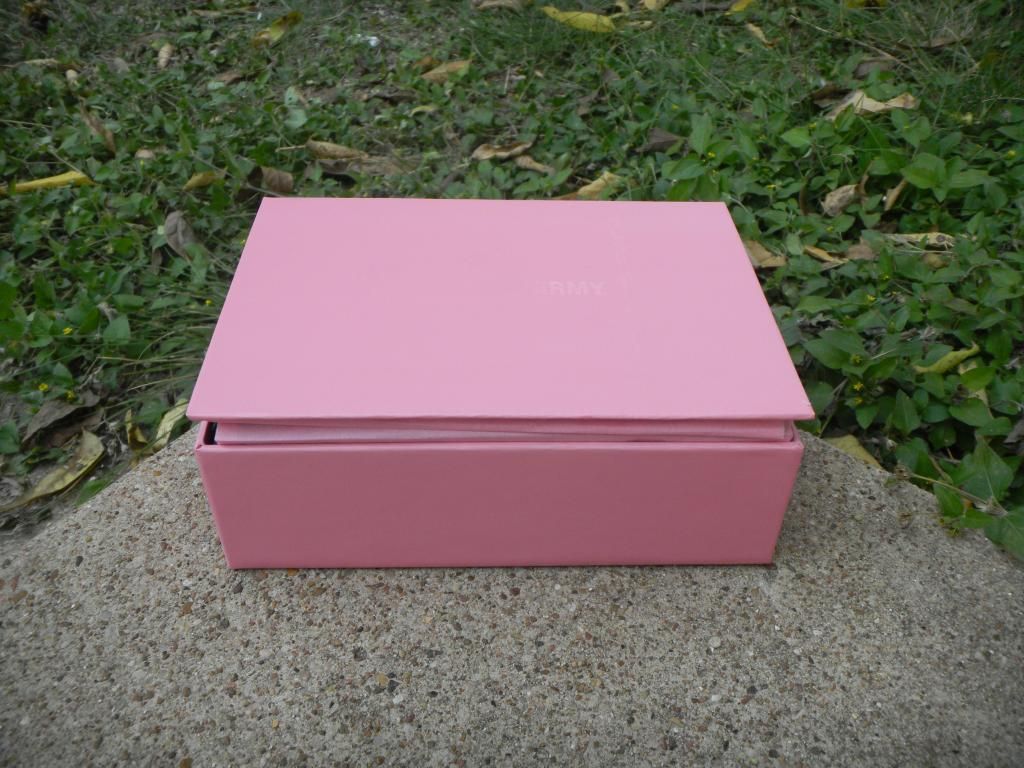 This month my box was PINK! It's usually black with pink camo on the inside. They've recently released a few different colored boxes, so this was a fun surprise. I'll be really excited to get a white box in the upcoming months! From what I can tell, the color is totally random. As you can see, my box is a bit TOO full! I couldn't get the lid to lay flat. Oh darn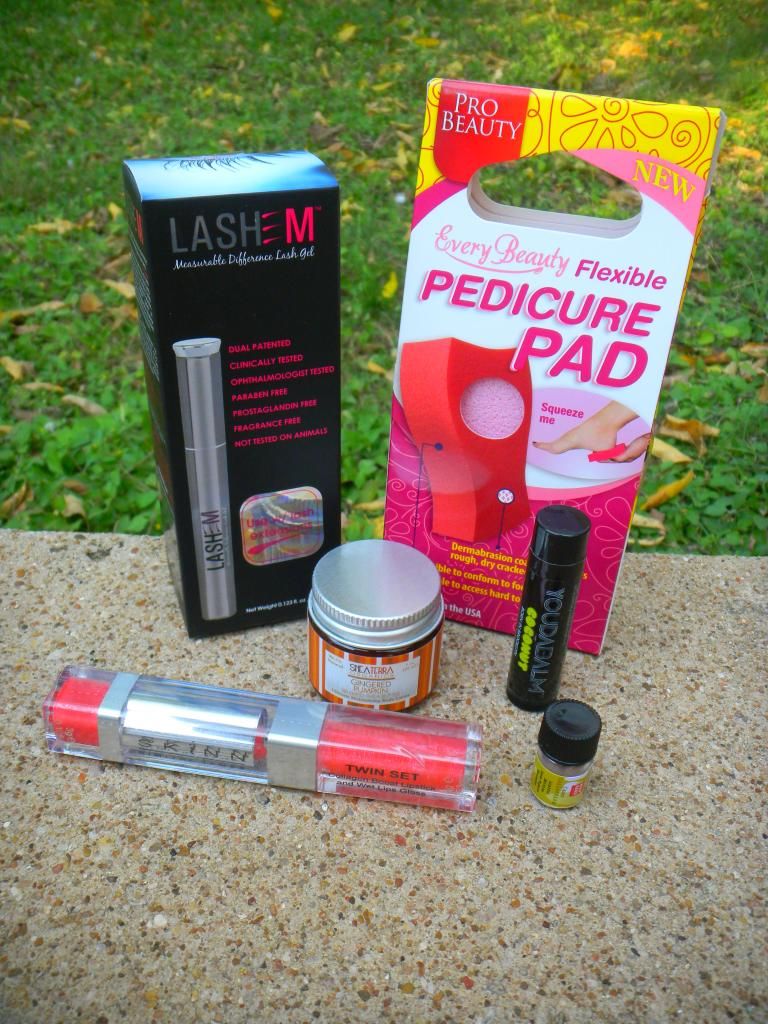 So, here are all my goodies! With Beauty Army, I always feel like I get a good mix. Because I get to choose, I never choose something I don't like or don't think I'll use and sometimes, I choose things for friends (like I did this month). I like having the control, especially when it comes to color cosmetic items or heavily scented products.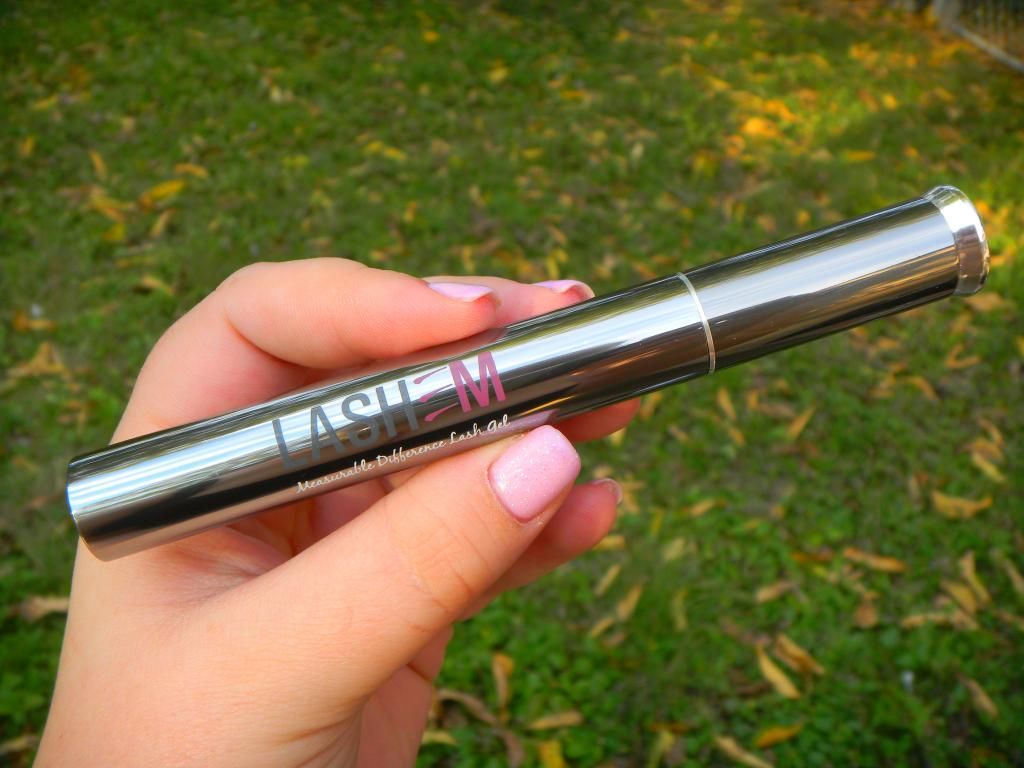 I skipped October's Beauty Army. Mostly because of my budget (it was my 3-year-olds Birthday) but also because I didn't see anything I couldn't live without. One of the items I was REALLY gunning for was this Lash EM growth product! I REALLY wanted this one! This is the Measurable Difference Lash Gel and retails for $69.99. This is a full sized product and certainly made my whole box worth it. Even if I didn't LOVE everything else.
Next was this Every Beauty Pedicure Pad. This pedicure pad is really great because it's not only tough to get the job done, but it is also "squishy". So, you can squeeze and move it to fit the shape of your food while smoothing away any rough patches. I haven't tried this yet, but I can't wait! This retails for $4.99
Next was an old favorite, but in a new and exciting Fall scent! Of all the whipped Shea butters (or body butters) I've sampled this year, Shea Terra is hands down the winner for this category. BUT I actually picked this out for a fellow blogger who happens to LOVE this stuff and Shea Terra products. This has a sample value of $2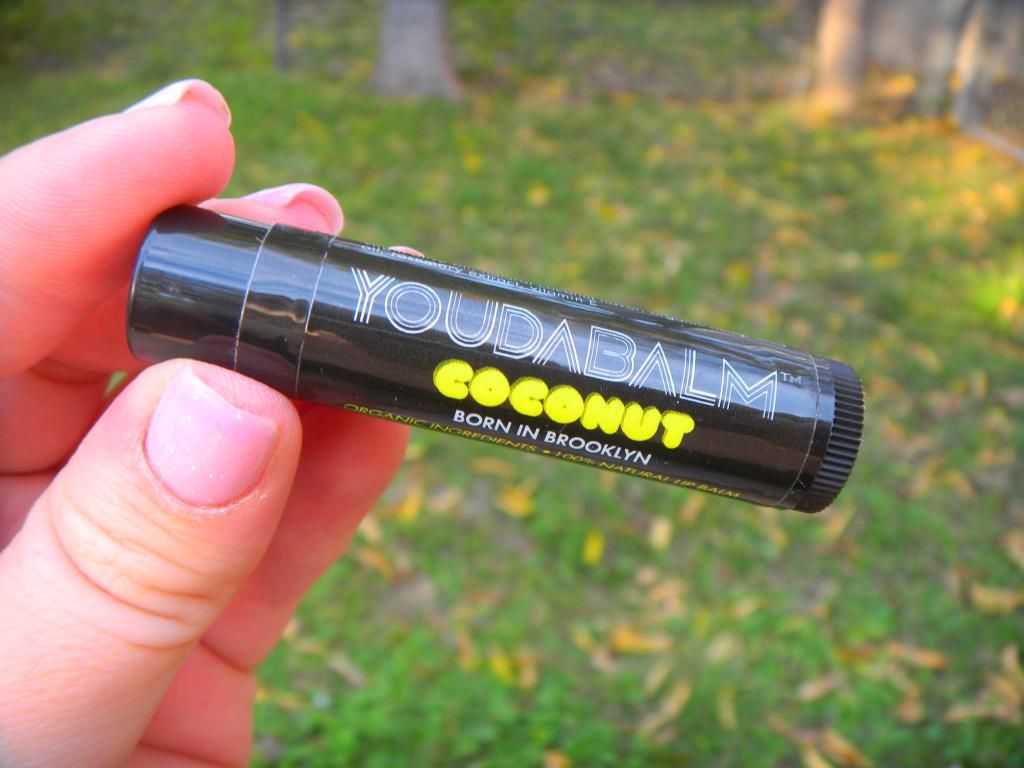 Next is YouDaBalm Coconut lip balm. My husband and I agreed this was a touch oily, BUT he gave it a good rating. He liked the texture better than Burt's Bee's which is his "normal" go to, though lately he's bee using one from Whispering Willow. This retails for $2.99
I got another lip item as well. This is by Skinn and it's their Twin Set in Coral Poppy. I'm not sure if you can tell from this picture, but my lipstick end actually came smashed :/ That was pretty disappointing and I'll be emailing Beauty Army to let them know about it. I'm not sure what they'll do about it, but it's worth a mention. I did try both the lip gloss and lipstick. I liked both formulas and they especially work well together (obviously). The lip gloss adds some slight glitter to the look. This is full size and retails for $18.50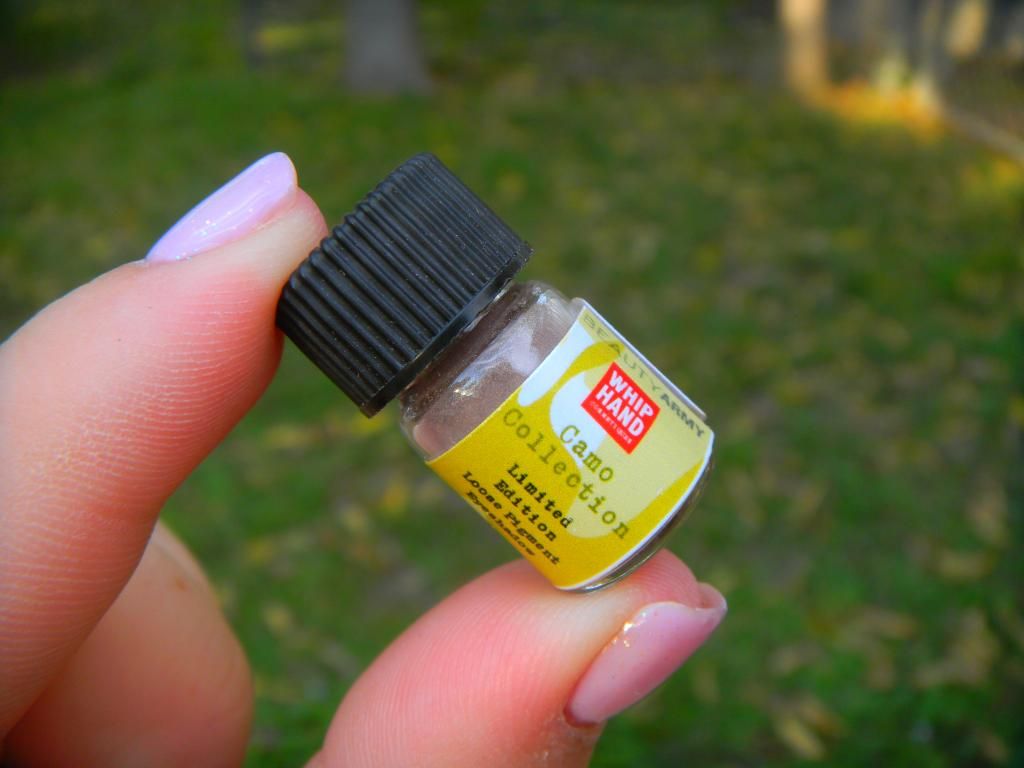 Last, I chose this eyeshadow (pigment) sample from Whip Hand. This is a limited edition color in Locked & Loaded. This bottle is so tiny, but I have to remember that the pigment into only takes a TINY amount to get the job done! Plus, look at this cute little glass bottle! This sample is worth $2.80
Overall, I loved my selection this month. The overall sample value was $101.27. Even without the Lash EM product (which was a $69.99 value) my samples were still worth $31.28. Of my 6 items, I got 4 that were full size and the two that I get that were sample size were still multi-use samples and very useful. I'll be sticking with Beauty Army for a while and I can't wait to see next month's options!