This month's Starbox is the first Special Edition! Everything included is hand picked by fashion designer to the Stars, Lauren Bradley! She recently released her new lingerie line "Le Sang Bleu". If you don't already know what Starbox by Starlooks is, it's a monthly subscription box that cost $15 a month and you get 3-4 FULL SIZED pieces from the Starlooks line. Starlooks cosmetics have proved to be amazing quality and several of my go-to pieces, I've gotten in past boxes 🙂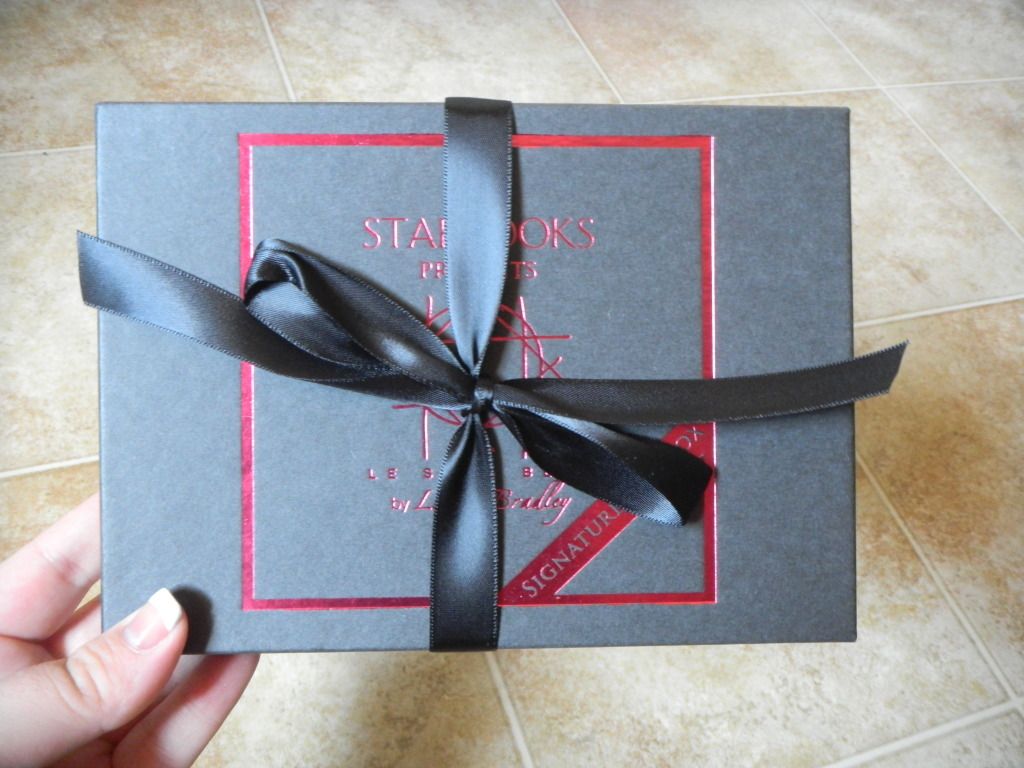 So, packaging this month chanced again! It's got a cute logo on it for Lauren's line as well as a cool new red font and a matte black box.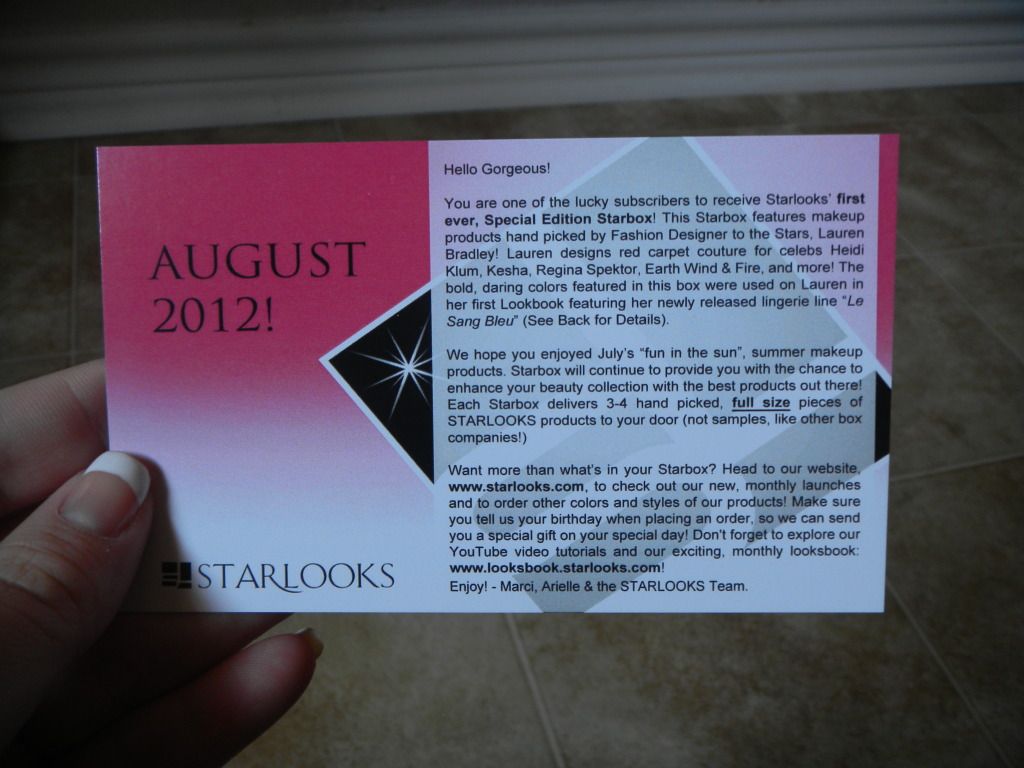 You get a card telling you about the month, what to expect in your subscription and where to find more products 🙂
On the back is a list of the products. We got three this month and a special bonus!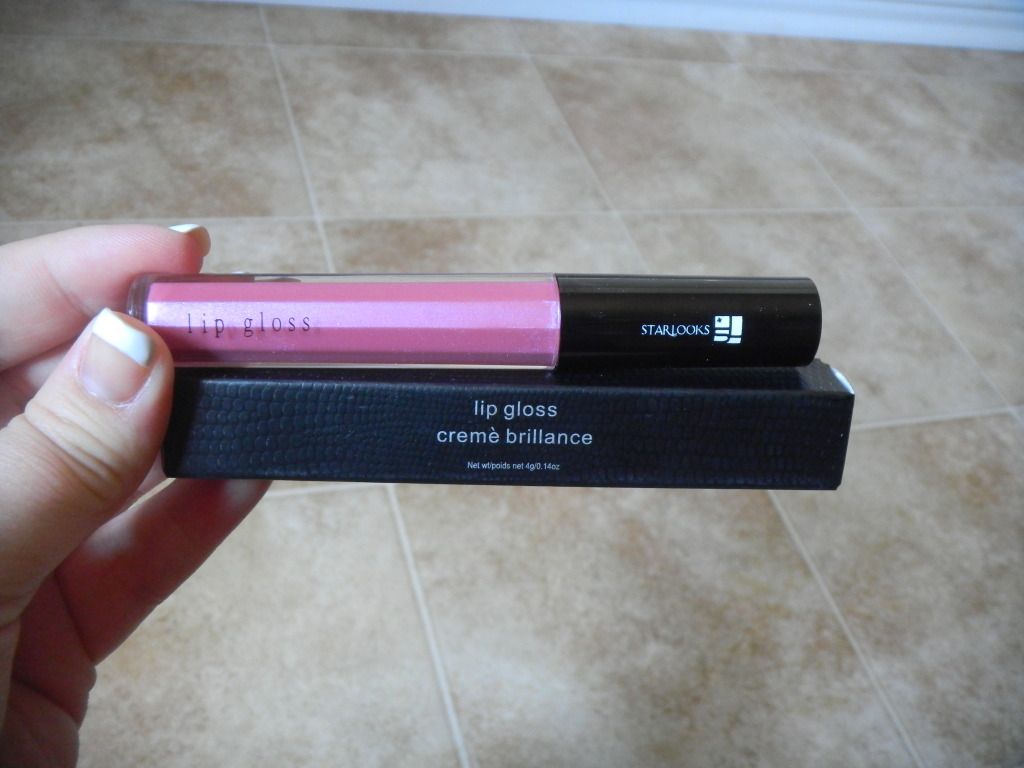 First thing on the list was this Pink Petal Rose Lip gloss- a nice pink that glows purple in the sun.This is a full size and an ultra smooth formula. On their website, these sell for $11.
Next was another one of their awesome brushes! This is the 844 Pointed Slant Eyeliner Brush.  I love the super dramatic slope and this brush is VERY soft. This retails for $15.
The last item in our box is this Infinity Cream Liner is Sculpture. This is a beautiful, uber pigmented gel liner. I don't own anything like it. It's a deep bronze with a hint of olive and some gold shimmer.
And here are swatches of both the liner and lip gloss 🙂
The Bonus This month was an "autographed collectors gift card" which sounded like store credit to her line at first but is in fact a picture of Lauren Bradley, in some of her lingerie, with her signature on the back.
We also got a crystal again but mine game smashes.
Everything else in my box was find so I'm not sure how this happened. Oh well 🙂
** After seeing a few people's boxes it seems we may have been shipped several crystals
so it looks like I just got some smaller ones 😉
The value of this box was $35- not bad for a $15 box. Starlooks line of cosmetics and their brushes are truly favorites in my HUGE collection of makeup and just today I showed of my collection of their brushes and some makeup to a fellow blogger. If you do decide to give Starbox a go, I'd love for you to mention that you heard about it here on The Rosy Snail 😉