I have a new(er) box to share with you guys today! This is called Samplrs and while it IS a food box, it's not quite like the others I've shared with you in the past. Samplrs does focus a bit on health (with some gluten free items) but it also highlights some smaller food artists that make small batch goods. These companies are unique because of all the love and attention to detail that goes into everything they produce!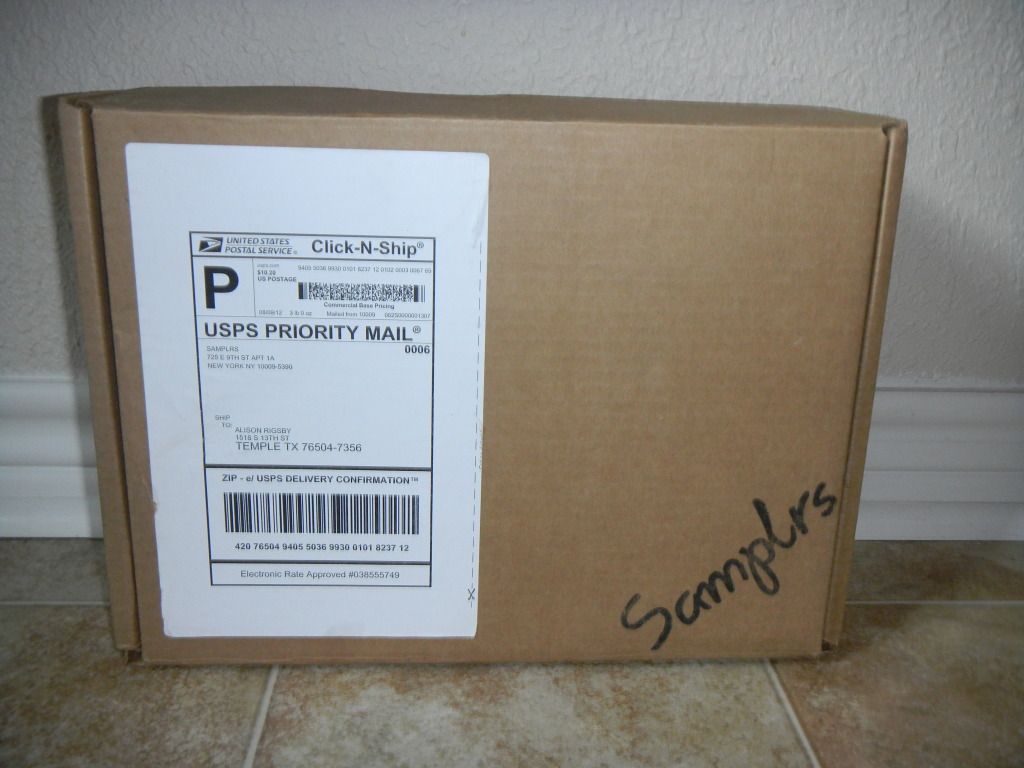 The box and it's stamped logo have the same rustic/handmade feel of the foods and treats included inside. From the first time I saw this box, it felt "homey".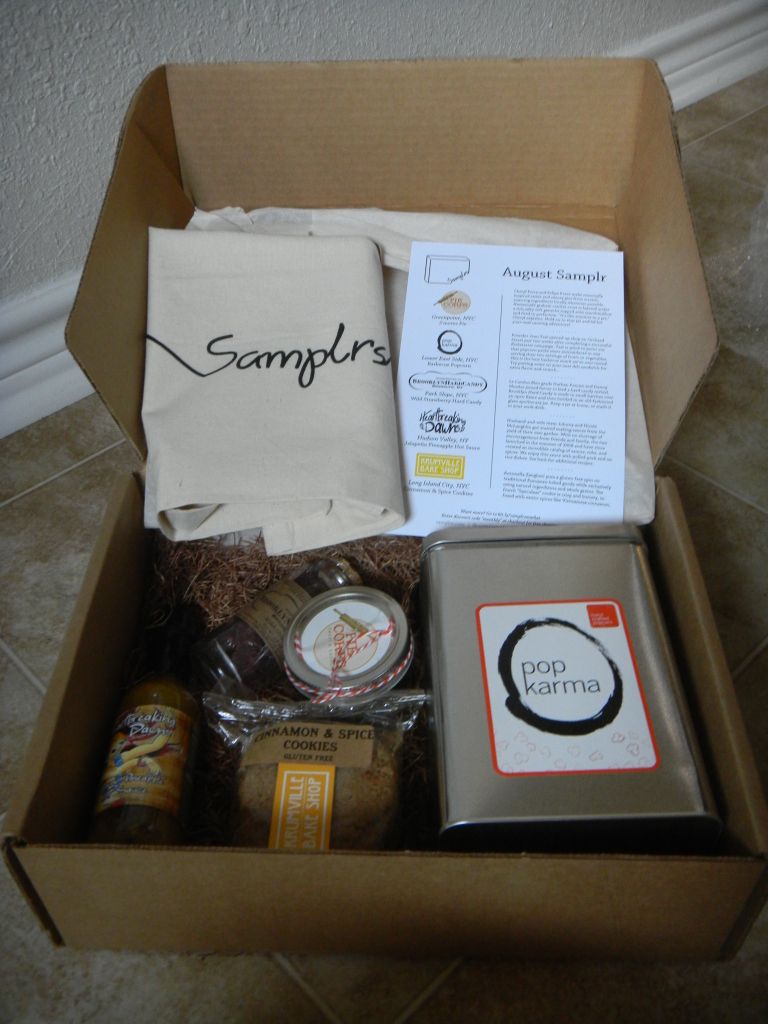 Inside, the box was filled with a wide array of goodies and a few extra touches that I really liked 🙂
So, a little more on Samplrs. Samplrs is a monthly subscription that costs $29.99 per month. For that fee you will get 4-6 full sized products from up and coming local food artisan. They also have an option to get a vegetarian only box and you have the chance to save up loyalty points (10 for a month to month subscription and even more for 3 or 6 month subscription purchases) and for every 100 points, you get $10 that you can spend in their online shop called "The Market".
Right on top is a list of all the things included. On the reverse are two recipes featuring an item from the box. Of all the food boxes I've tried (and heard of) this is the only one I've seen that does this and I have to say I loved that detail.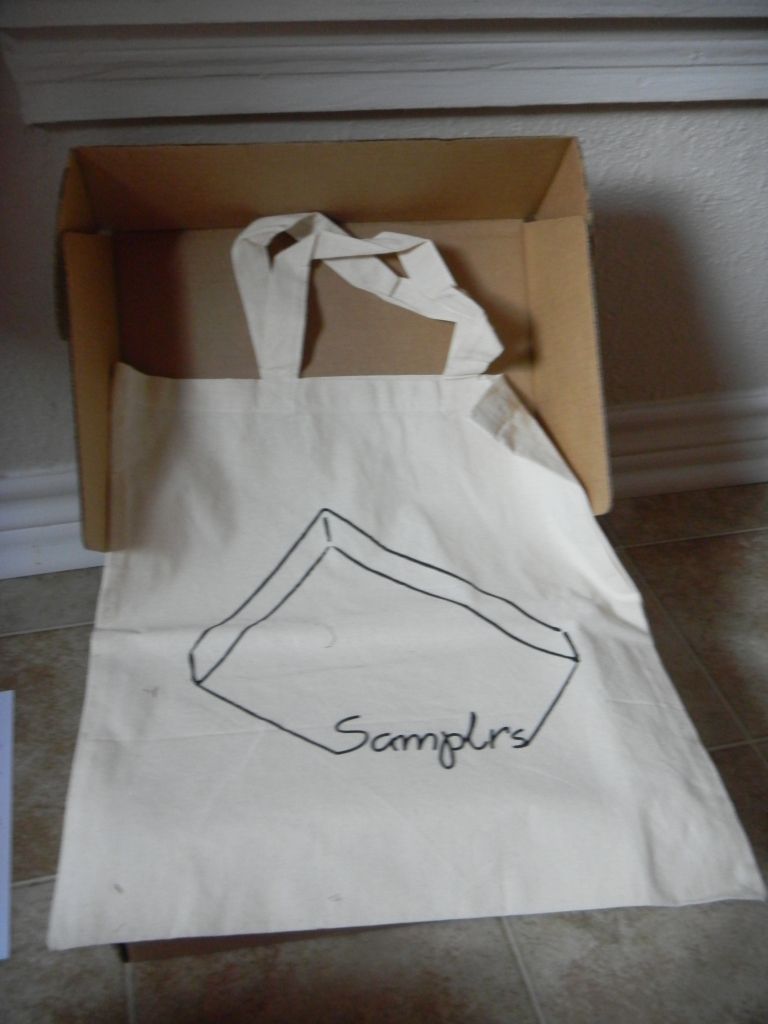 Included on top of my package was an adorable reusable shopping bag. This material also has the rustic feel and is made of muslin type material. You can never have too many shopping bags 🙂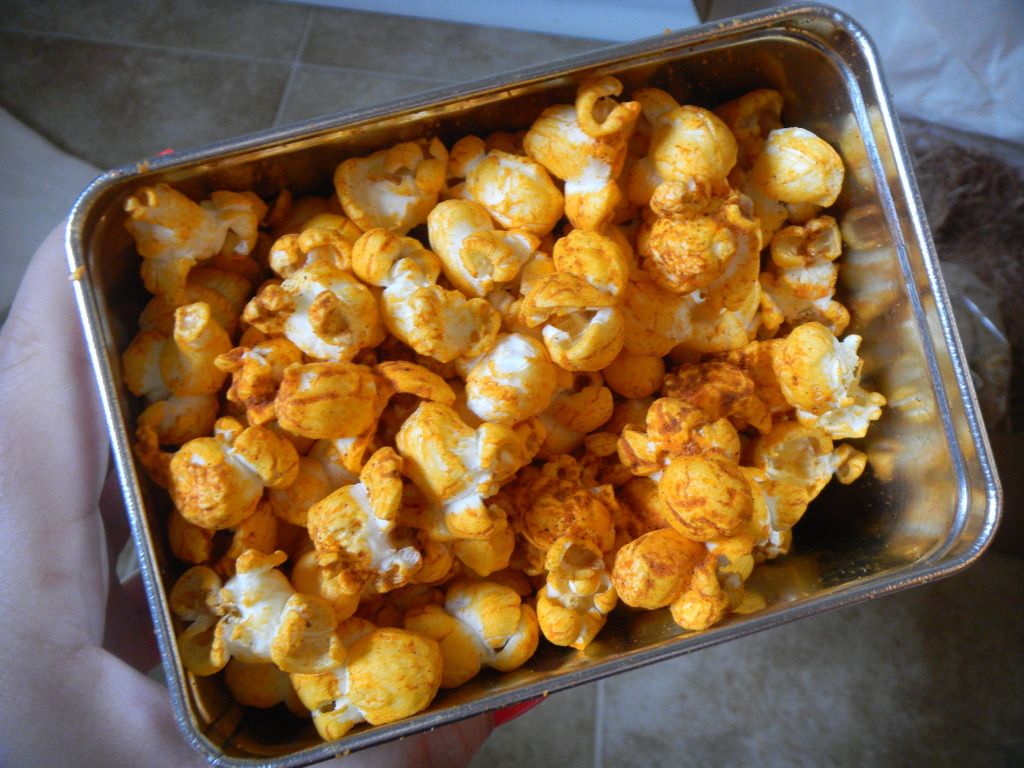 The first thing I pulled out of the box was a metal tin of Barbeque flavored popcorn by Pop Karma. My tins lid was opened when I got my box, so the popcorn was a tiny bit stale, BUT the flavor here was awesome! Pop Karma is a new little shop that just sprouted up in New York. While their store front is now open, their website for ordering isn't up yet, but there is an invitation to "Join our e-mail list  (and get a First Customer discount) by sending an e-mail to wecare@popkarma.com". I think I'll do that for sure!
The next product was adorably packages in a glass jar. These are candies by Brooklyn Hard Candy in Wild Strawberry. While these candies are no where near the realm of "healthy" but are delicious. I've had one (okay maybe more some days!) a day since I got this package. I've made all my house guests have a taste too! You can get a jar for only $8 and they have 6 flavors in total. I think this will make a great stocking stuffer.
Next was something my husband was excited to see. This is a hot sauce by Heartbreaking Dawns and they call it Jalapeno Pineapple Hot Sauce. This was the item featured in the recipes on the back of the product card. We haven't busted this baby open yet but we look forward to trying this! This bottle retails for $6.99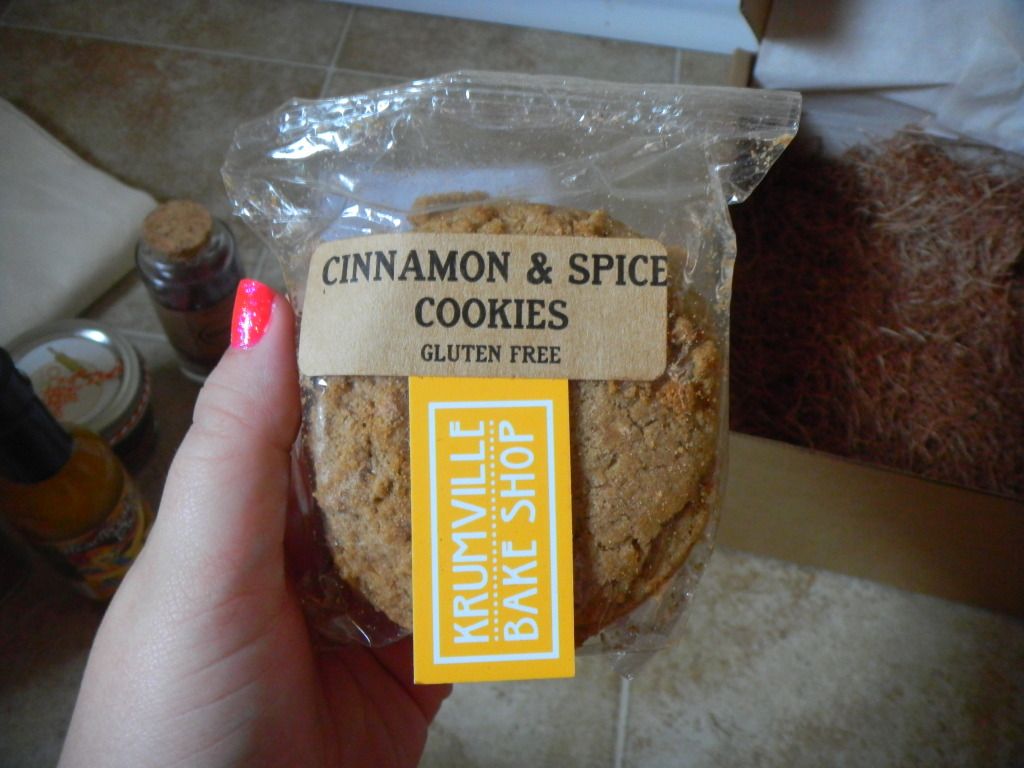 Then was a pack of 3 cookies by Krumville Bake Shop. This Cinnamon & Spice cookie (okay, I ate two!!) was the BEST cookie I've ever bought (I can't count fresh baked cookies- sorry!) and I was SO surprised to read that it was Gluten-free. If you have any reason (or excuse) to order cookies, hit up the Krumville Bake Shop, you won't regret it.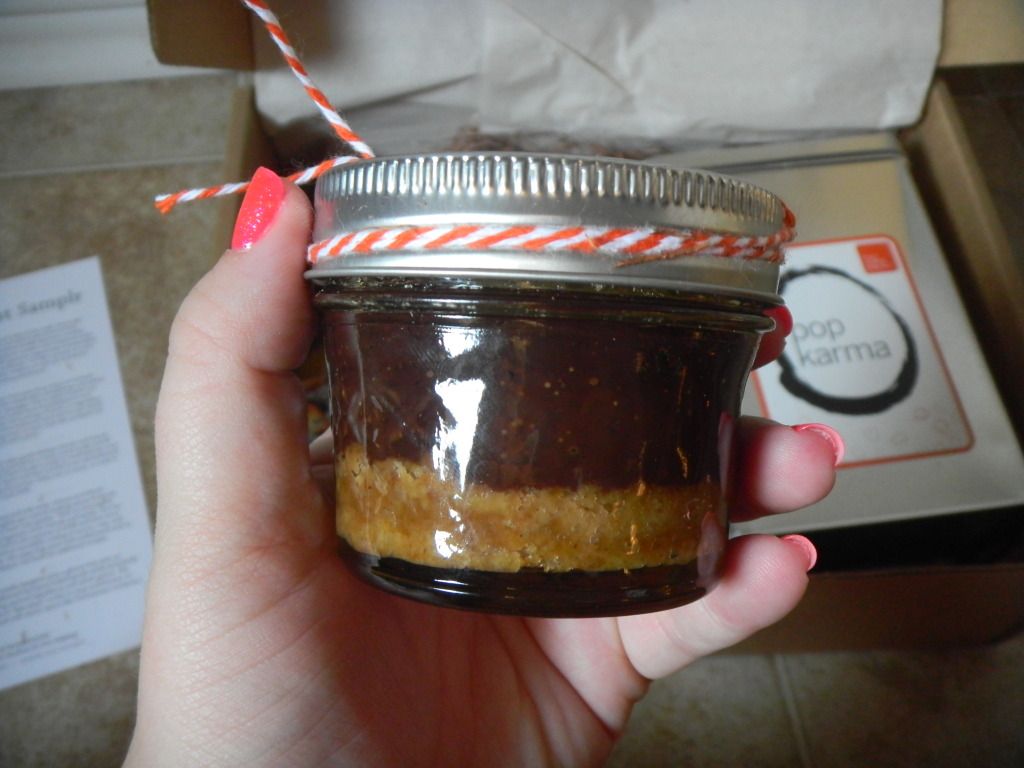 Last thing in the box was a "pie jar" from Pie Corps. I haven't eaten this and I am a little worried that it may have been ruined in shipment. This is what they call a "s'mores pie" and is topped with a marshmellow top. On their website, I cannot find this in jar form only in a full pie. They state that they do not ship their pies and the marshmellow in this jar is liquid.  It just doesn't look right to me :/ And I don't understand why they would participate in this box if they don't ship anything out. They have stores in and around New York city.
Overall, I really liked this box! I thought it was a great mix of sweet and savory as well as a little bit of ready to eat and a sauce for your own creations 🙂