In my search for monthly subscription boxes, I've come across everything from diapers to chocolate and everything in between. It wasn't until recently that I heard about subscription boxes that send monthly lingerie. (don't worry, we're going to keep this PG 13) There are a few different subscriptions for women's lacy items, so I'll be trying out a few in the next few months. The first one that showed up from my door is by a company based out of Canada called Panty by Post.
They have several options as far as cost & how you sign up, you can purchase one single panty for $25, sign up for a 3 month plan for $60, you can sign up for a year for the best deal at only $15 a month.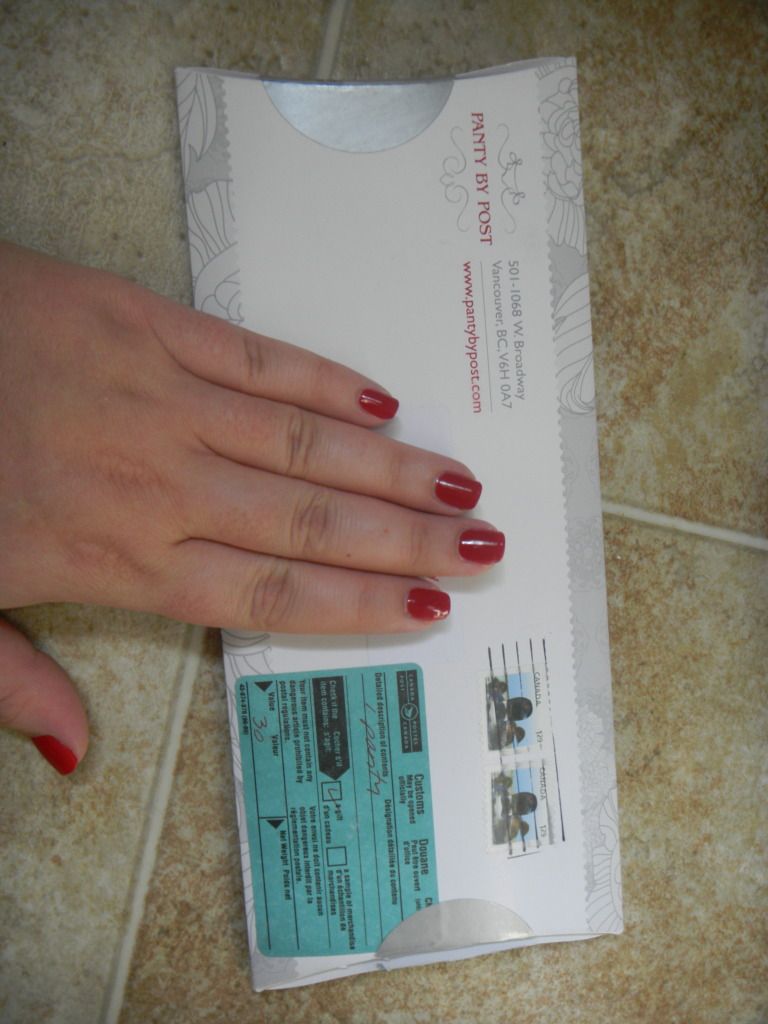 Considering this came from Canada, the shipping was INSANELY fast. I was in shock at how fast this arrived! We're talking 3-4 days. I've shipped several things to Canada and it takes 1-2 weeks at least! So, the packaging was fairly discrete. Aside from the company name in the top left corner, there was just a cute grey design all over and my address, stamps, etc 🙂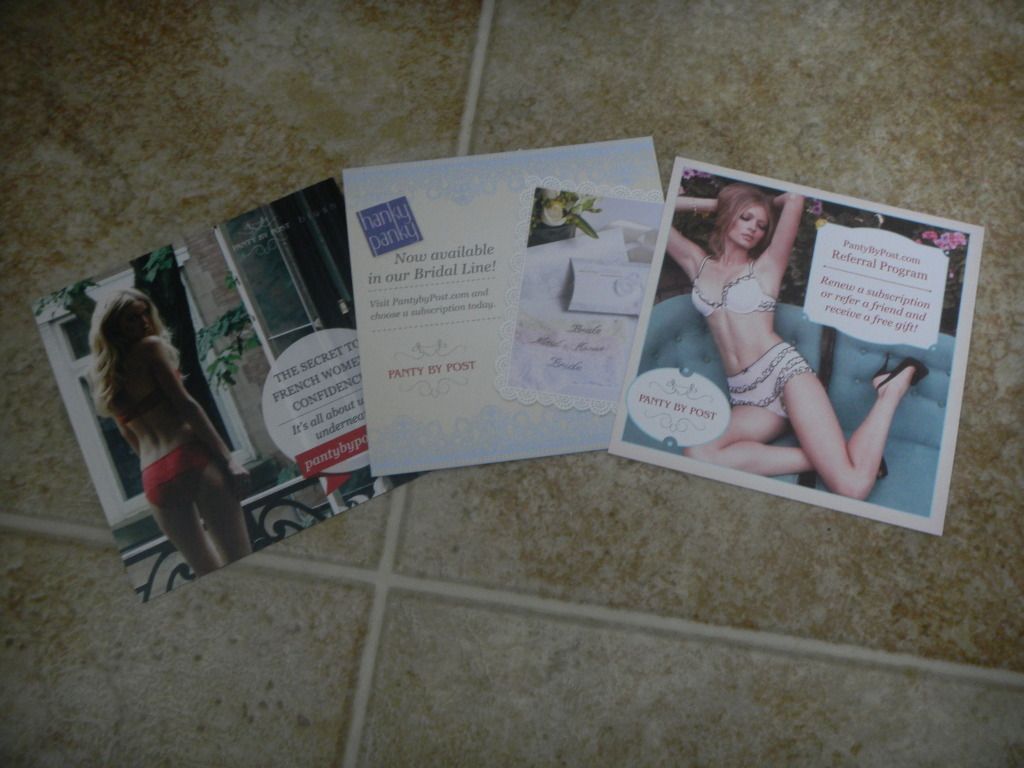 They included several card about their service and what they offer. I love getting these to pass out to friends who are also interested. There is a card that also talks about their Bridal Line which would make a great Bridal Shower gift.
And your panty is nicely wrapped in cute tissue paper that I just had to save 🙂
This is the adorable pair I received. They are made by Blush and are SO comfortable. (I borrowed this photo from Blush) I've washed these several times since I first got them and the delicate lace design has held up beautifully, even through one accidental cycle in the dryer!
Here is a close up of the lace detailing on these.
I thought the lace hanging over the edge of the panty would feel weird on or under clothes, but not at all.
Overall, I really liked this subscription. I do think that in order to be getting your money's worth, you should subscribe to a long term subscription. $25 isn't a terrible price but $15 is a great deal! & if you're like me, your monthly subscriptions add up 😉