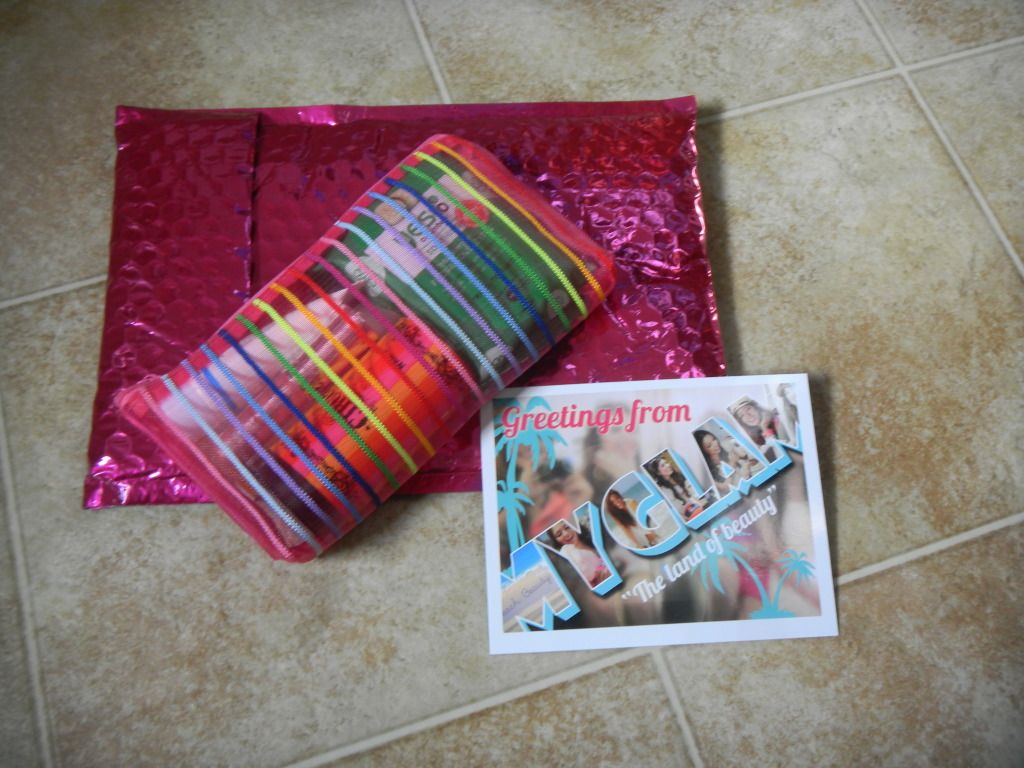 While everyone was over the moon with what was inside MyGlam this month, I had my first ever customer service issue with the company- not good. What happened was: we lost a debit card and so I went in and changed my information on my account. Apparently, it did not save. MyGlam basically just skipped over me for the month- no contact, no nothing. I didn't even know anything was wrong until I got on Facebook and saw that all the bags had been shipped and realized I never got a tracking number. It then took me more than a week to get my tracking number…
I just wish they had a better system for this. It was REALLY annoying.
This month's beachy theme, called "The Land of Beauty" featured great summer fun products.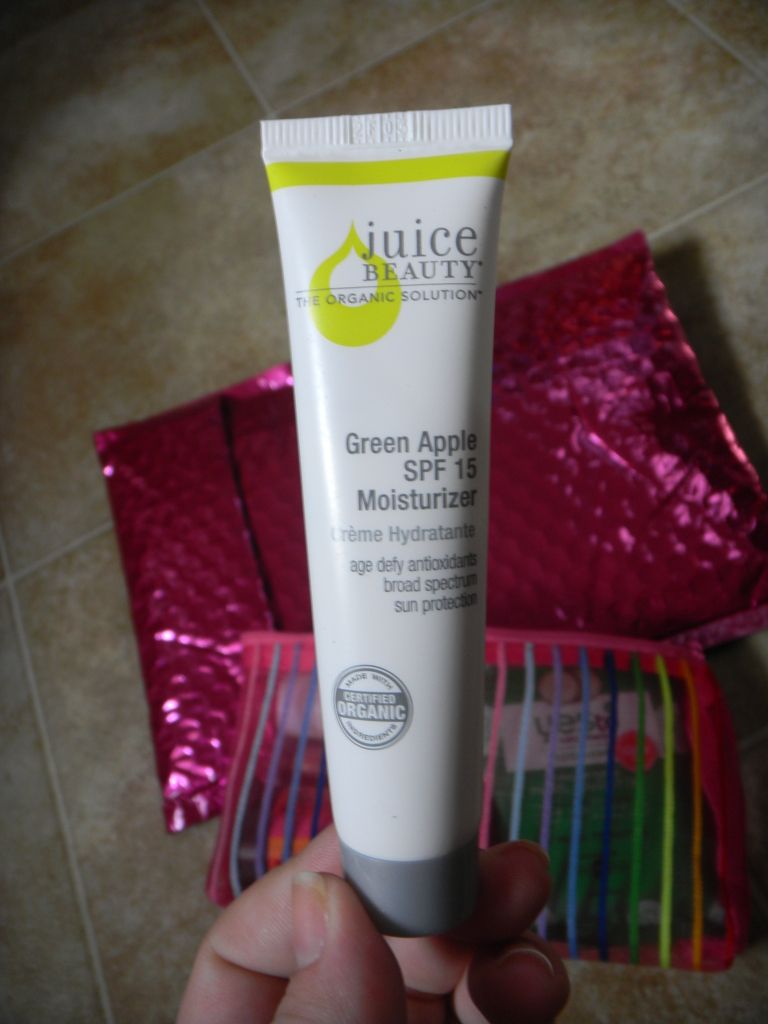 First was Green Apple Moisturizer with an SPF of 15 from Juice Beauty. I've been wanting to try Juice Beauty for a long time, so this is great! This is a .5oz sample (half full tube) with a sample value of $11.18
Next was a Hydra Punch Conditioner by NuMe. This month also included some more useful codes for their website should you be in the market for some heat tools. Smells wonderful, (mine was leaking all over the place so my whole packaged smelled like this conditioner) but I've heard some mixed reviews. This .67oz sample only has a value of $1.98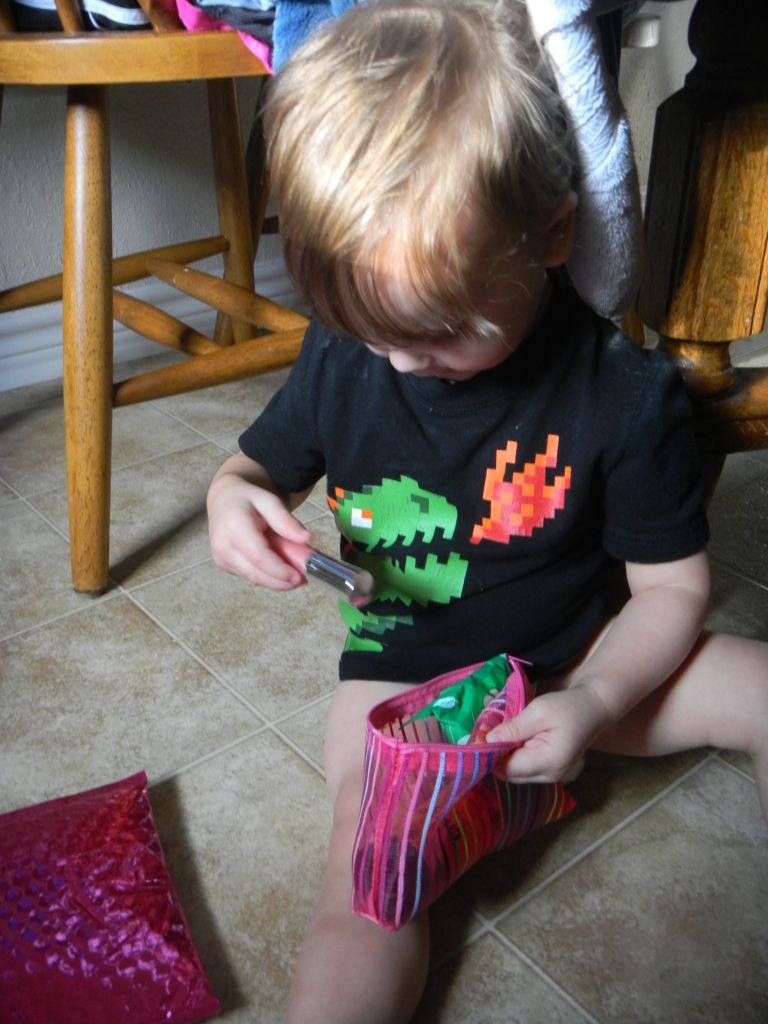 Even my youngest wants to know what's in this month's MyGlam.
He snatched the remaining products away while I was photographing the last item.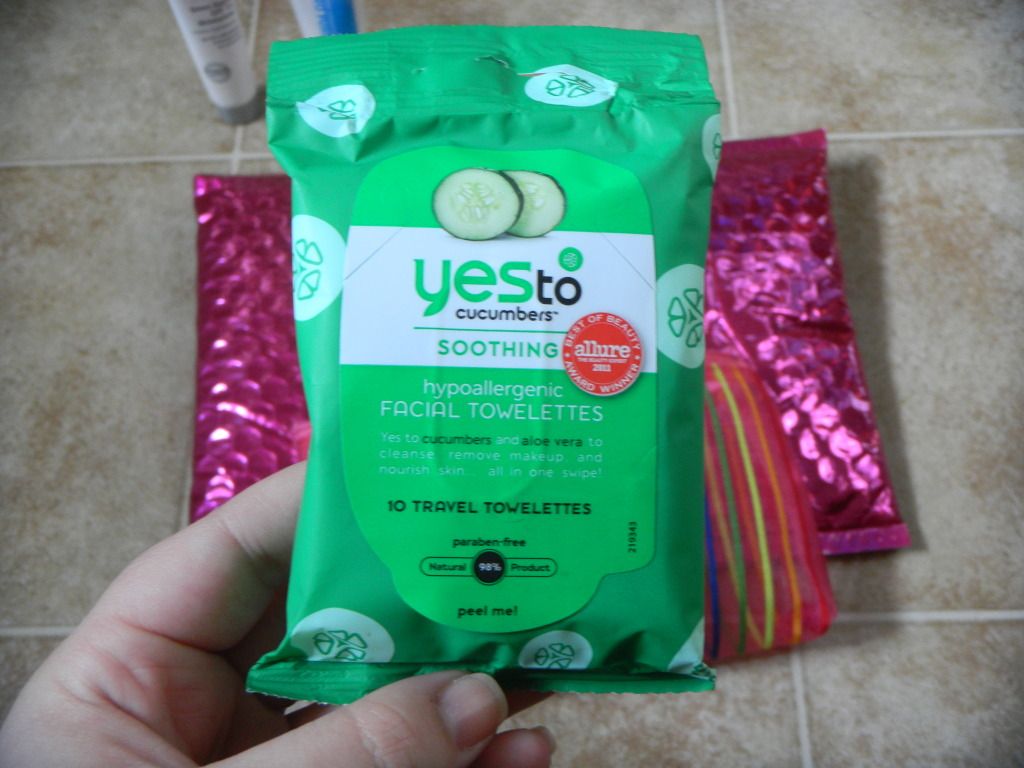 Next was Yes to Cucumber soothing facial towelettes. I personally, have tried these and hated the smell, but these will make a great little gift stuffer or treat for a friend. This pack of 10 sells for $2.99 at Target.
While most people crossed their fingers for the lip stain, I would have been so upset! Buxom lip gloss is my absolute favorite plumping lip gloss, I even got my mother addicted to it. This mini (a little less than half the size of a regular tube) is ideal for my purse. The color is a perfect pinky nude called Leslie. This has a sample value of $8.41- or if you're me- Priceless!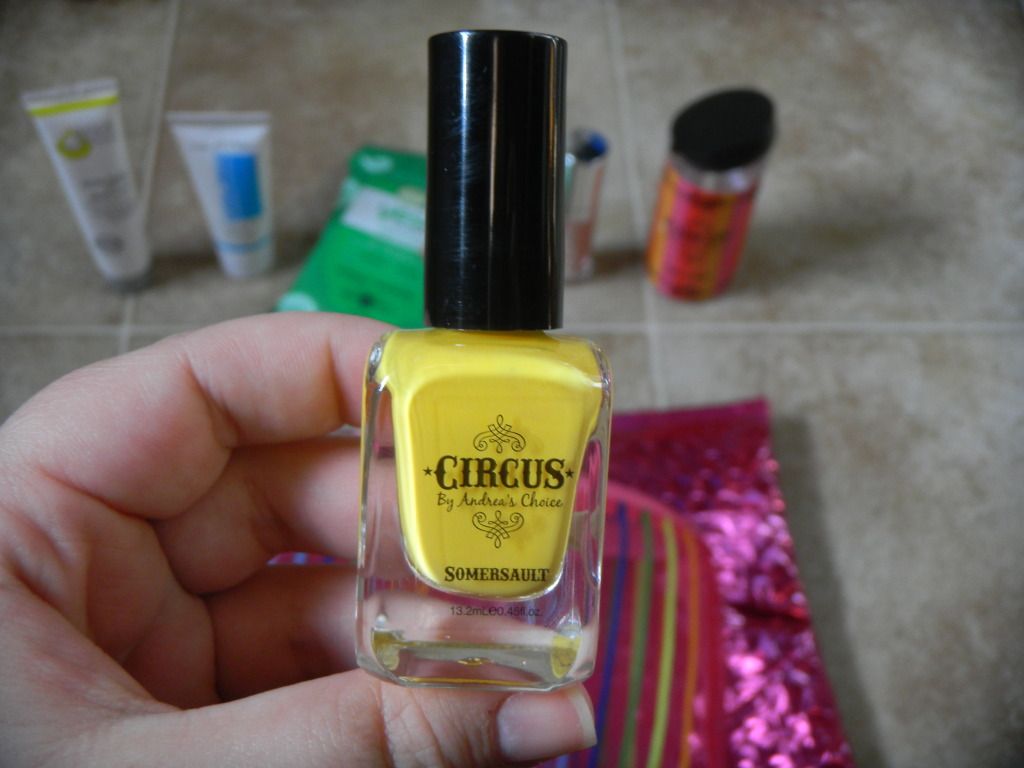 Last was a full sized nail polish from a brand new line called Circus by Andrea's Choice. I got the color Somersault. While I think it is AMAZING that we are getting this product early- it won't even go on sale until this fall!! I hated that we only got either this color or white. There are 5 colors in the collection and those were the two I was least excited about. I don't know what the sample value is on this, it's only been announced that the 5 colors (yellow, white, pink, purple & orange) will be sold as a set. I've been wearing this color for a few days now (forcing myself not to remove it because the color is not flattering with my fair skin) and it hasn't had much chipping, but I had to do 4 coats…yeah,….FOUR. And I did have a pinkie nail just peel completely off. (the polish, not my finger nail) I'm not going to have a final verdict just yet, but I'm not in love- I hope to be! The set looks very pretty!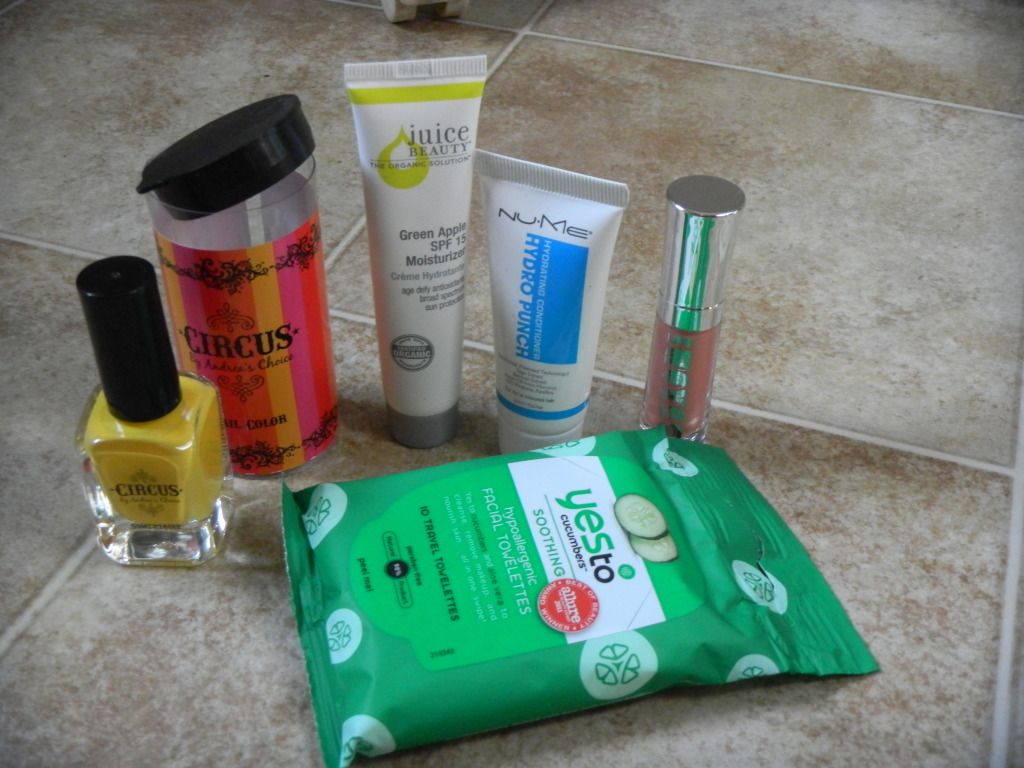 Pretty nice box this month, without the nail polish the sample value was $24.56. There were definitely some things I could have done without and some customer service tom foolery I'd like to forget but the value is there for a $10 bag and there are certainly some items I'll get a lot of use out of.