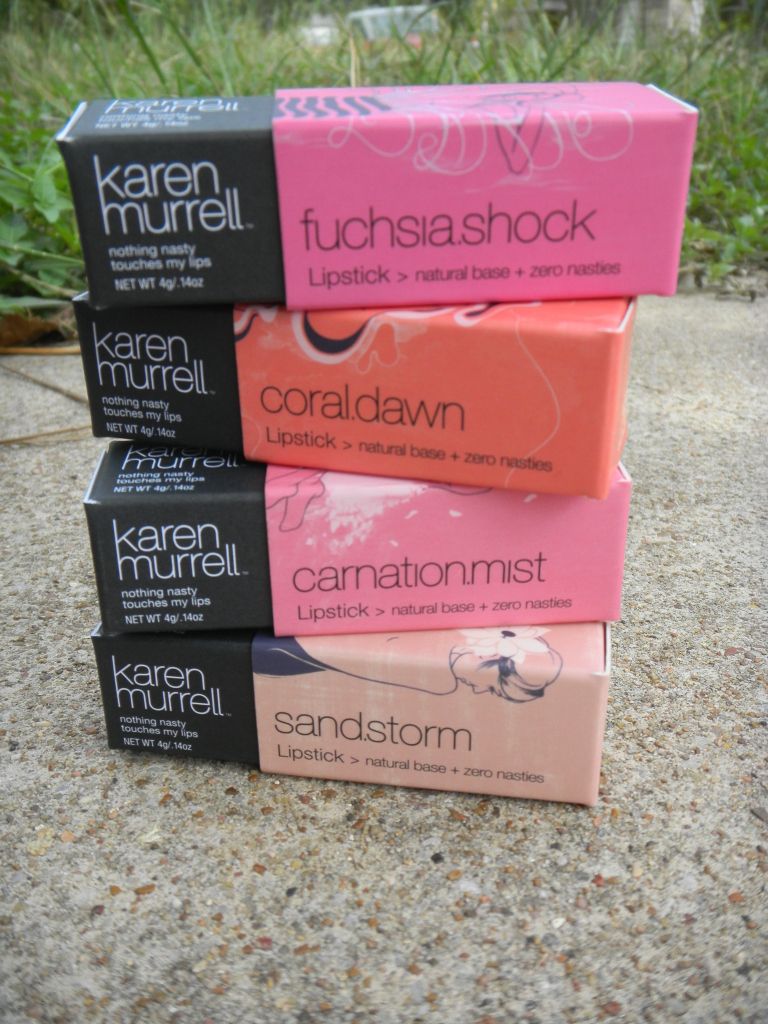 I'm SO excited to share Karen Murrell's Lipsticks with you because they are not only beautiful, but made with natural ingredients and leave your lips feeling great. They say that the average woman consumer over 2 Kilograms of Lipstick (and other lip products) in her lifetime- that is over 70oz.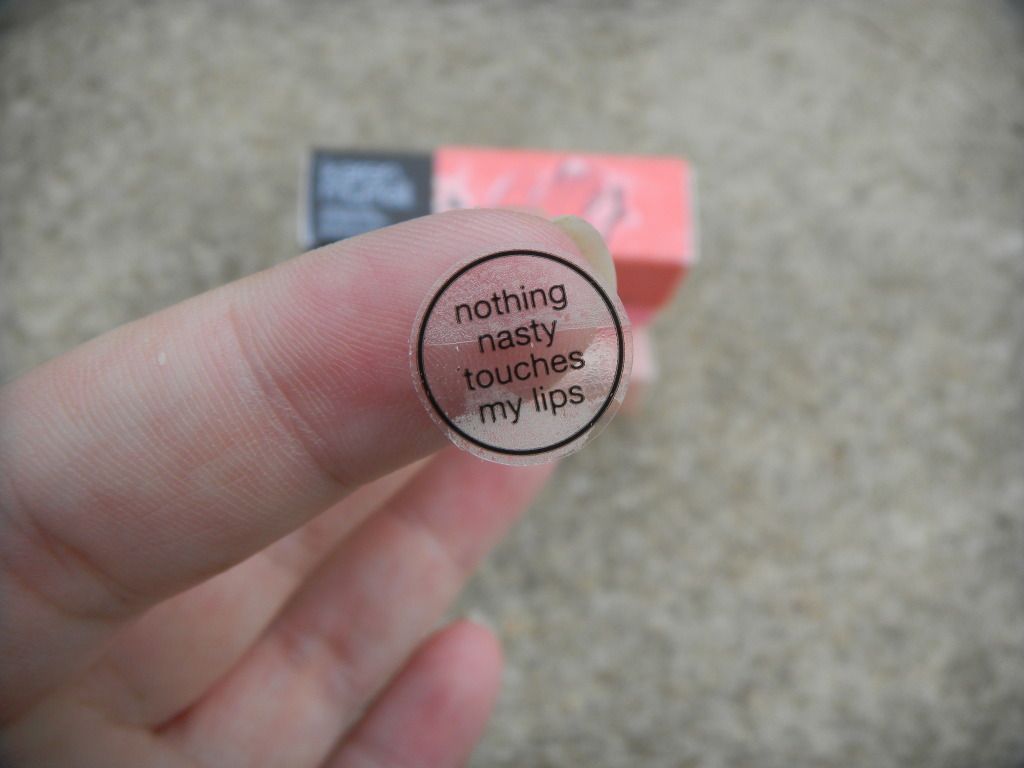 That is why Karen Murrell stands behind the moto, "Nothing nasty touches my lips" This is a close up on the sticker that seals each beautiful lipstick box.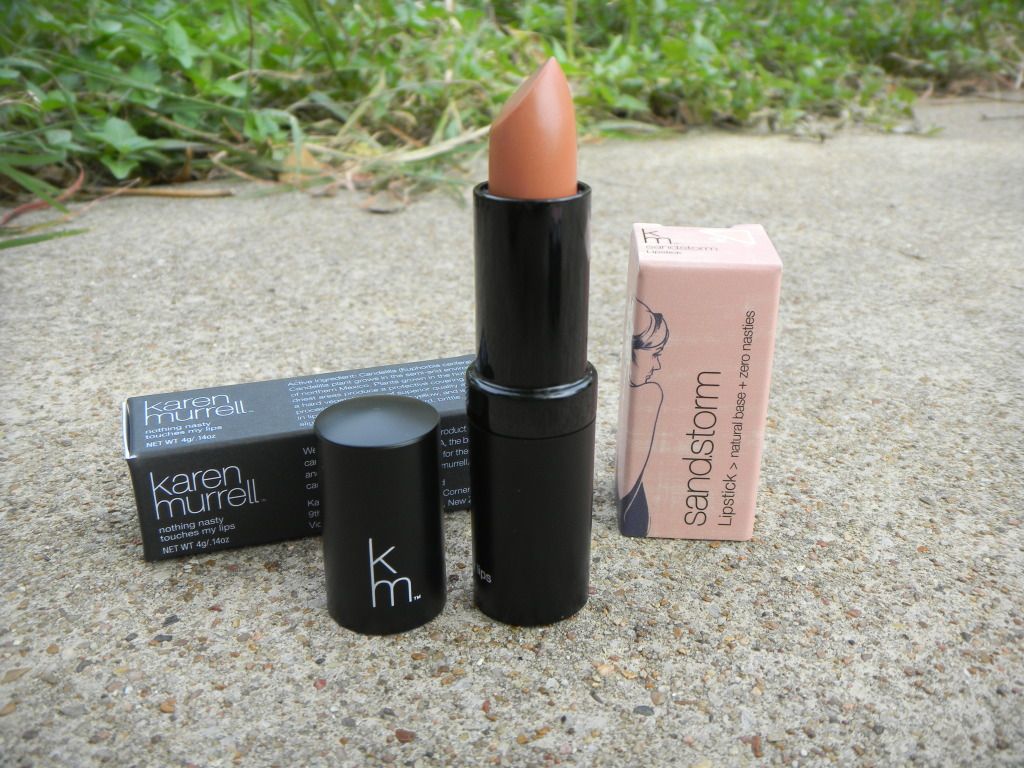 Each lipstick is amazingly presented with a beautifully printed box and a sleek, black tube. Everything from the paper to the product is quality.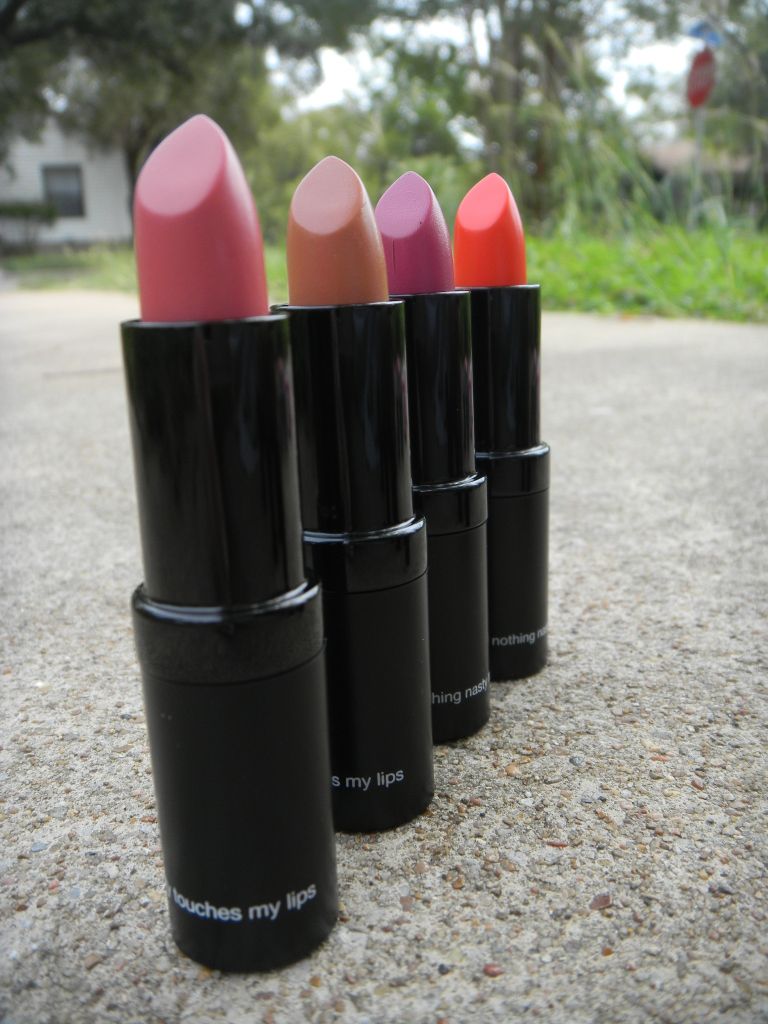 I received 4 amazing shades, from front to back- Carnation Mist, Sand Storm, Fuchsia Shock & Coral Dawn.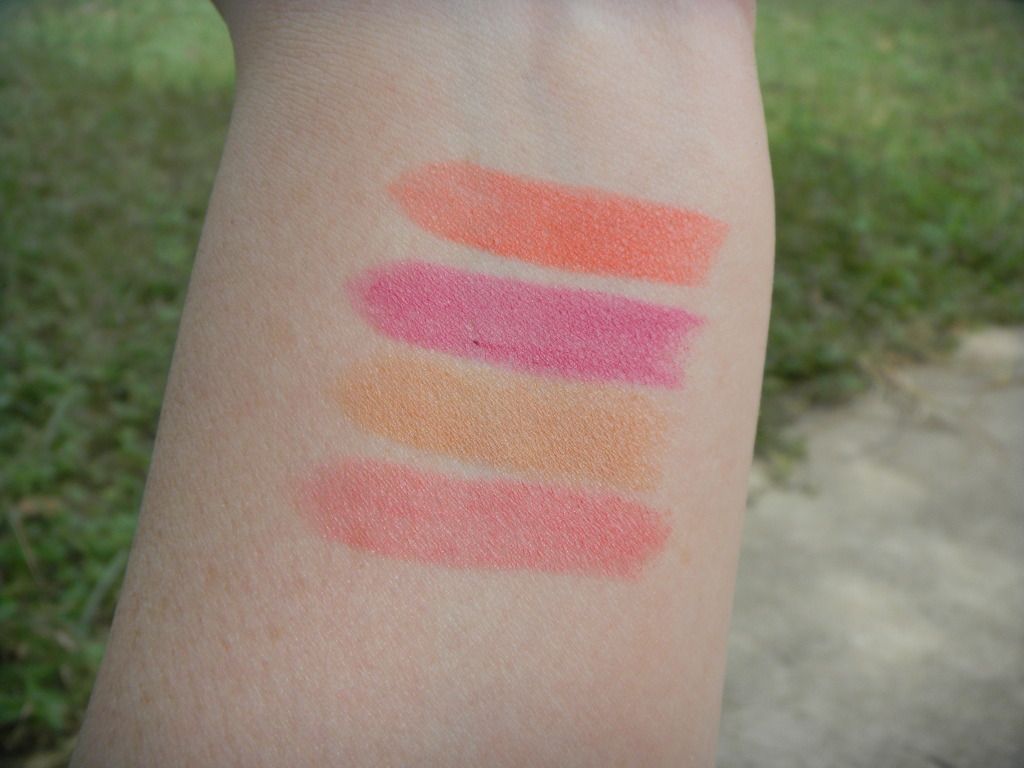 It is SO hard to choose a favorite. These swatches are only two passes, when applied to the lips, these colors are opaque and last for hours. The application is smooth and they have a slight cinnamon scent that is to die for. I wish all my lipsticks smelled and tasted this good! They have a slight cinnamon taste as well 🙂