Hey guys! I just got my Maven box this month! I'm loving the designer they teamed up with this month! If you aren't already a Julep Maven, STOP! You can get for first box for a PENNY. Why not at least try it out?! There are NO strings attached, shipping is FREE and if you don't absolutely love Julep, you give them a call and tell them you don't want to be a member anymore. It's that easy! So click HERE and use the code COLOR2012 to get your first box for just one cent.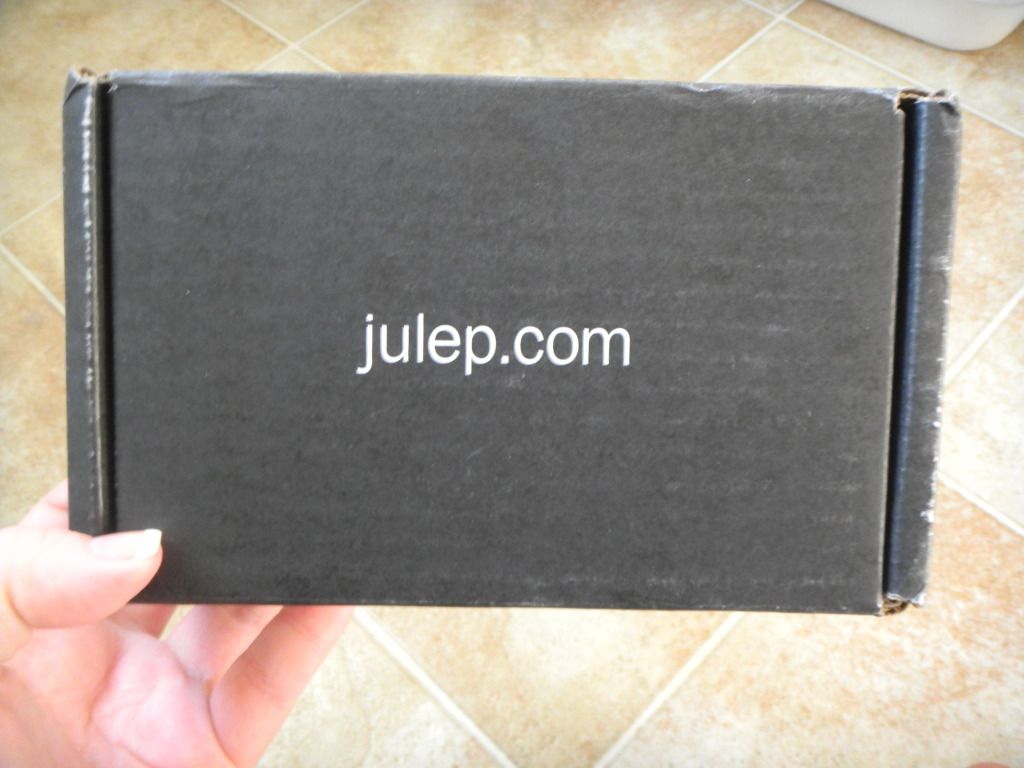 Is it just me or are our Maven boxes getting smaller?! Probably because we only got smaller items this month, but either way, it's adorable and I love anything that says Julep and is sticking out of my mail box 😉
This month I went with Boho Glam. Julep teamed up with Trina Turk to create amazing creme polishes inspired by her bold and AMAZING textiles. I want to raid her closet and I want to do it now! It was SO hard to select my box this month! & I did order 2 add-ons 🙂
We got a really cool extra this month of a sketch that goes with our colors and our style. It's actually a magnet! I thought this was really neat. It is not the strongest magnet I've ever owned and I don't see it holding anything onto my fridge but this will be cute fridge art.
This is my FAVORITE packaging so far. I love the dots!!
Dear Julep,
I love you. I really do and you are one of my most exciting boxes I get each month, but I love you for WHAT you are. You are my go to nail care brand and subscription box. I hate to see you pretending to be something you're not. You're better than this generically packaged brown mascara. I have never considered a break up, because honestly, you're the best I've EVER had, but don't cave into the pressure to give "more" of yourself. Do what you do best!
Sincerely,
The Rosy Snail.
I haven't tried this mascara and I plan to put it up for trade on the Julep Swap page, but I'm not saying it's bad and for all I know it's just as amazing as everything else Julep has sent me, I'm just not a Julep Maven to get cosmetics. I feel bad saying that because I know subscribers to other boxes that would KILL for a full sized mascara so, please don't think I'm being a brat! I just love me some mani/pedi products 🙂 If you tried your mascara this month, please let me know what you thought!!
And here are my colors. I'm SO in love. I went for colors I don't usually purchase. For two reasons, first I want to expand my collection and two, because I couldn't take my eyes off these!
The color in these polishes are SO pigmented. These are one coat wonders! I'm loving them!
I was so happy to see this collaboration this month, I look forward to seeing more months like this. It made the whole thing extra special 🙂 I saw a few people who got some extra special prizes from this designer too! So awesome!!