I've been really into natural and mineral cosmetics, my favorite of which are eye shadows. I love to play up my baby blues! But I have two main complaints with mineral eye shadows. 1. Loose powders are SO messy. and small pots that usually hold eye shadows make it even more of a hazard! 2. The colors are often boring. So, when someone mentioned to me Honeybee Gardens, I was instantly a fan.
I contacted Honeybee Gardens and they sent me their Party Girl Palette
The palette has a cute "beachy" retro vibe to it.
This palette features 4 pressed eyeshadows inside a light weight paper palette. They chose to go with paper so that the materials used could be easily recycled. While I understand the importance of recycling, I do wish the palette itself was more sturdy. There are 4 colors in this palette: (left to right) Velour, Mojito, Cupcake & Shipwreck. LOVE the names and these colors are so bold!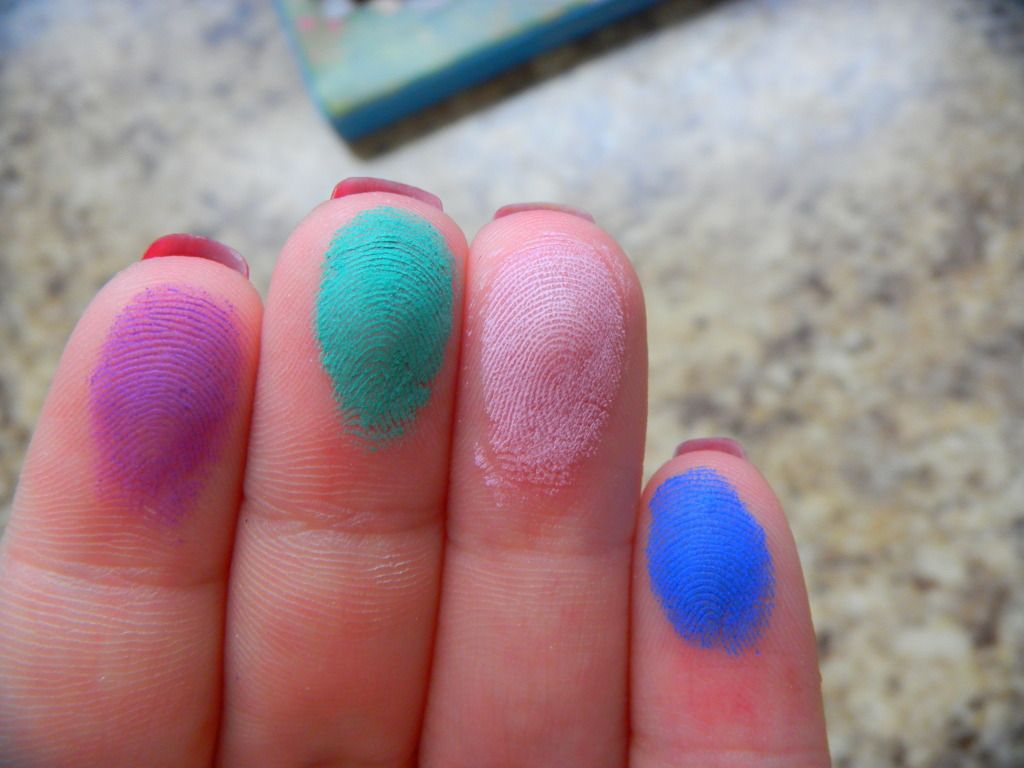 All of these colors apply smooth and have wonderful color pay off. I can't even pick a favorite!
While these colors can look intimidating at first, it's easy to "play down" bold colors. I used Mojito over a nice taupe on my lid. I also popped a bit of Cupcake on the apples of my cheeks- it's an amazing blusher color! If you follow me on Instagram or Twitter- you probably saw this shade used as an eyeliner recently! All the colors in this palette make awesome eyeliners! Just dip an angled brush in a bit of water and apply 🙂
This is one of the boldest colored palettes in my collection, but I find myself reaching for it time and time again. At $29, the price is comparable to other natural lines I've tries, only this one is a LOT less messy!  Be sure and check them out at HoneyBeeGardens.com