This is my first Cravbox and I've entered several drawings and never been picked! My patience paid of BIG TIME today when not only did I get my Cravebox, but I was an INSTANT WINNER! I was wondering why my box was Overnighted to me!
So, to the good part!
Here are all the amazing goodies included! I was blown away for everything I got for $13! There is NO WAY I could have gone to the store and picked up all this for $13, but I'll get into all that as I tell you the values 😉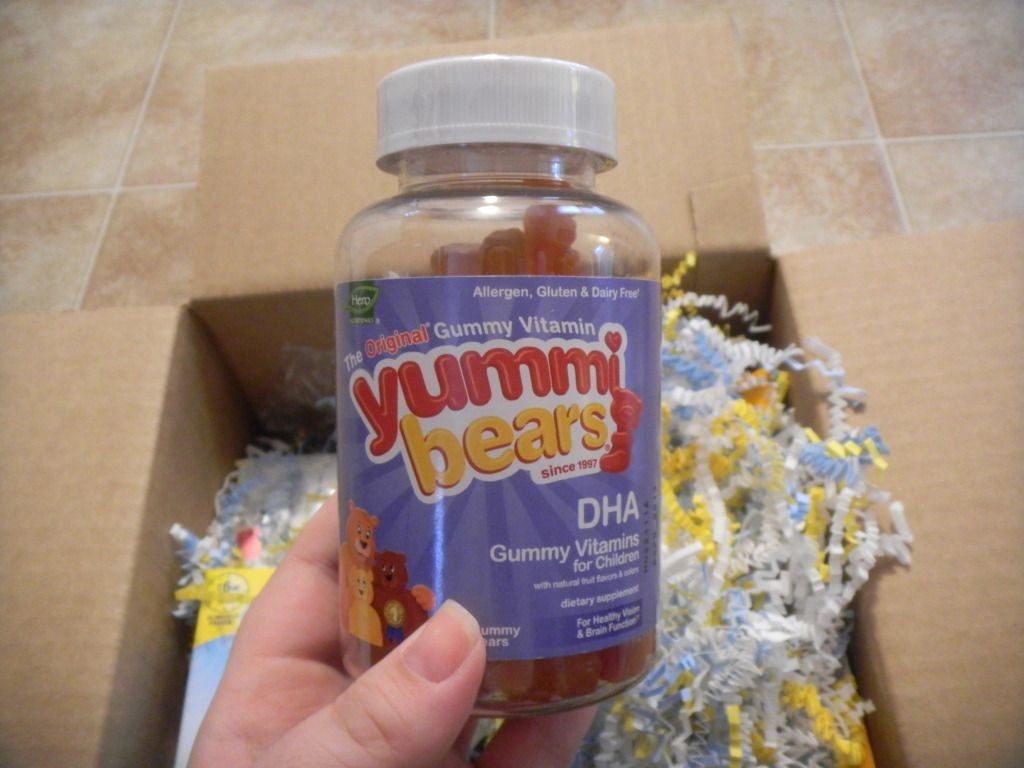 The first thing I pulled out is a full bottle of Yummi Bears Vitamins. They make 10 different varieties of their Children's daily vitamins, this is the one with DHA for brain and eye development. I went through their website to find the price and this bottle of 90 gummies is $29.99! I've seen it slightly cheaper on some discount sites, but that right there covers this box.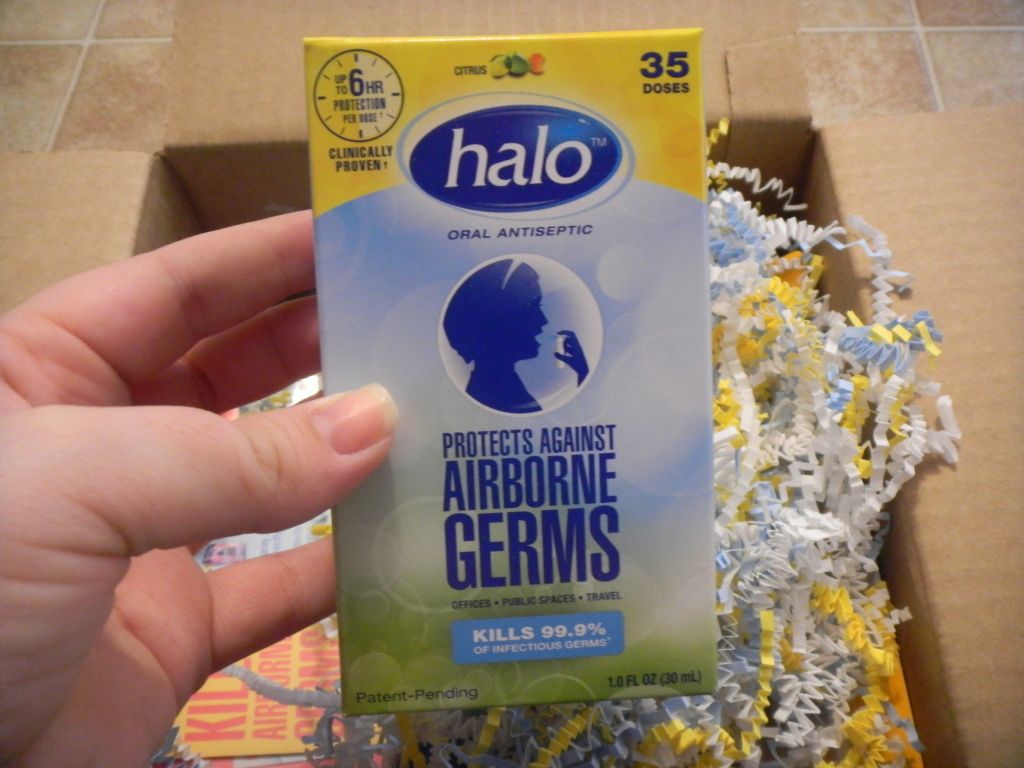 Next was a product I've never heard of but I'm really excited to try! This is by Halo and it is an oral antiseptic. It looks like they also make a children version of this but this is in fact meant for adults. Please don't use this one your little ones! It says it lasts up to 6 hours to fight germs! This will be great during flu season! This is 35 doses and retails for $12.99
Then we got a large bottle of Fruit of the Earth Aloe Vera Gel. Aloe Vera is good for everything (not just sunburn) like bug bites, scrapes, burns and more. Basically anything that stings. This bottle retails for around $3 and can be found everywhere from CVS to Rite Aid.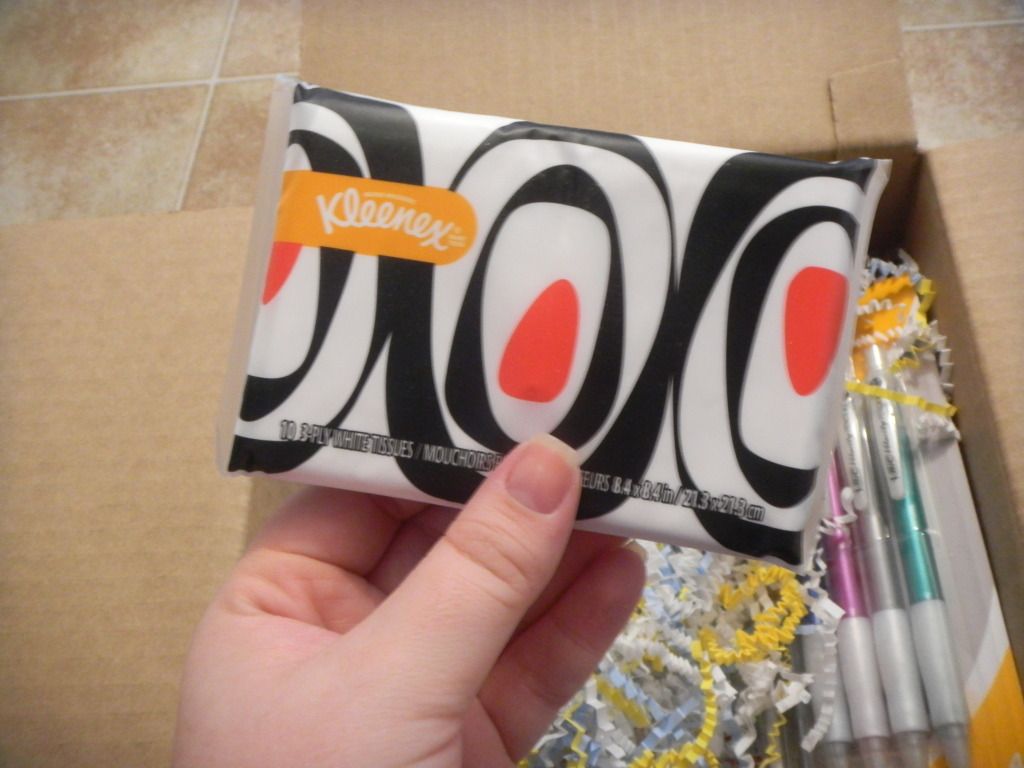 Next was a pocket pack from Kleenex. I love these little things. I think they are so cute! This pack sells for $3 for 3 of these making this worth $1, but Kudos for Kleenex for staying current!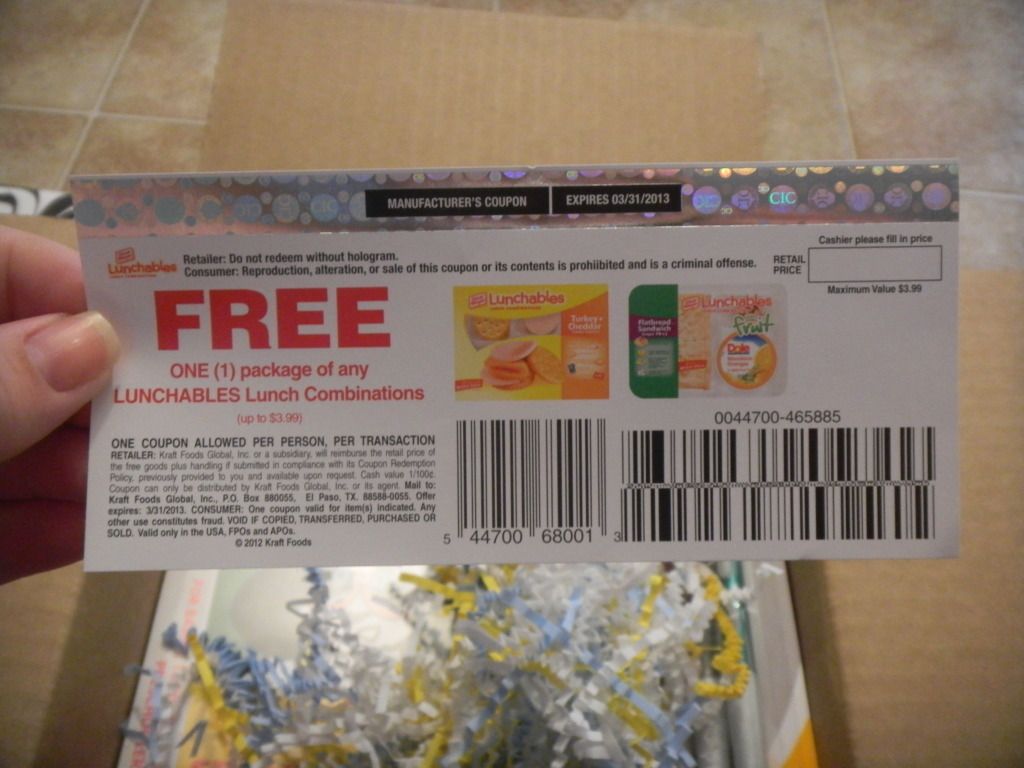 We also got a coupon for a free Lunchable with their new Smoothie combination! My boys LOVE smoothies so I can't wait to go to the store and pick this up! I know regular lunchables are between $2-3 and with a smoothie, I expect this one to be on the higher end 😉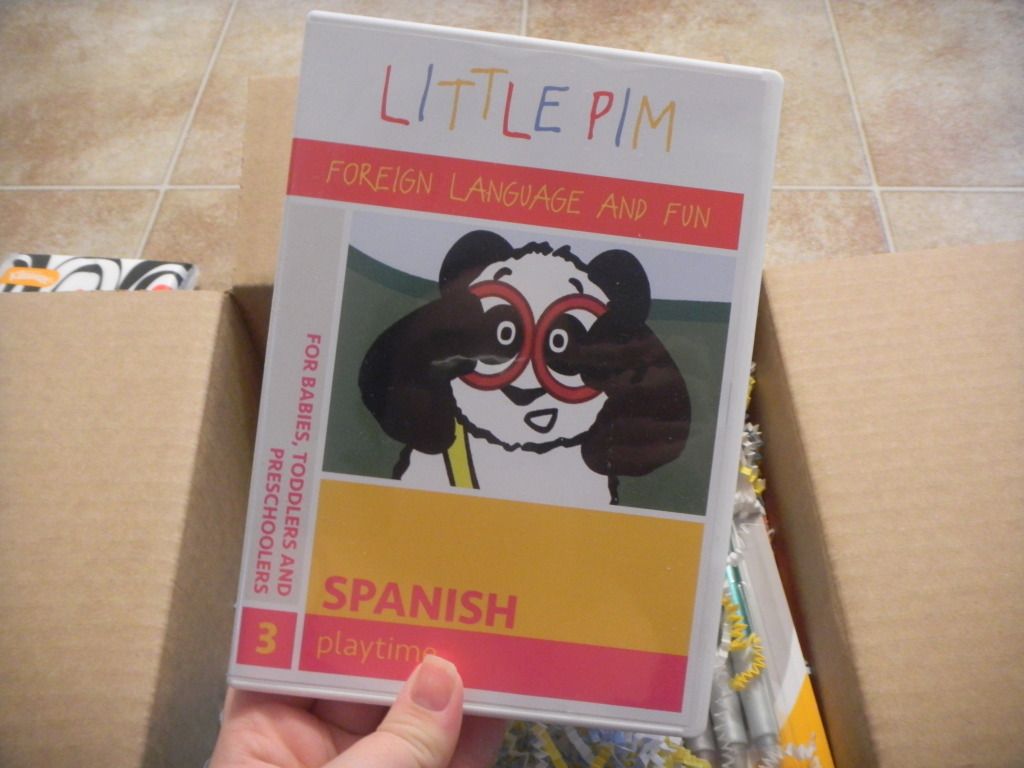 We also got something my boys know & love! It's PIM!! We currently own 1-3 in the French learning collection so I'm excited to show them Pim speaking Spanish! These DVD's at $20 each so this was another big ticket item in the box!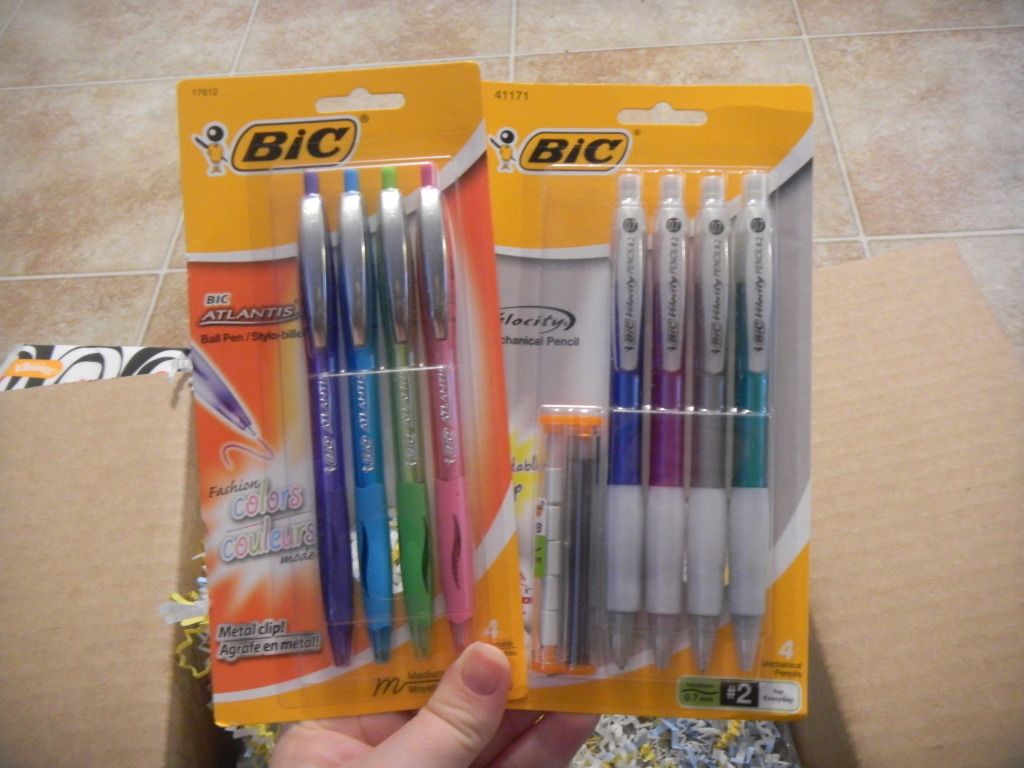 And last were two things that Mommy will be holding onto 😉 a 4-pack of both pens & pencils from Bic! I am especially happy to see the colorful pens! Trying to navigate to Bic website made me dizzy so I checked out Target for some pricing. Each of these are about $3.50 making it a $7 total value.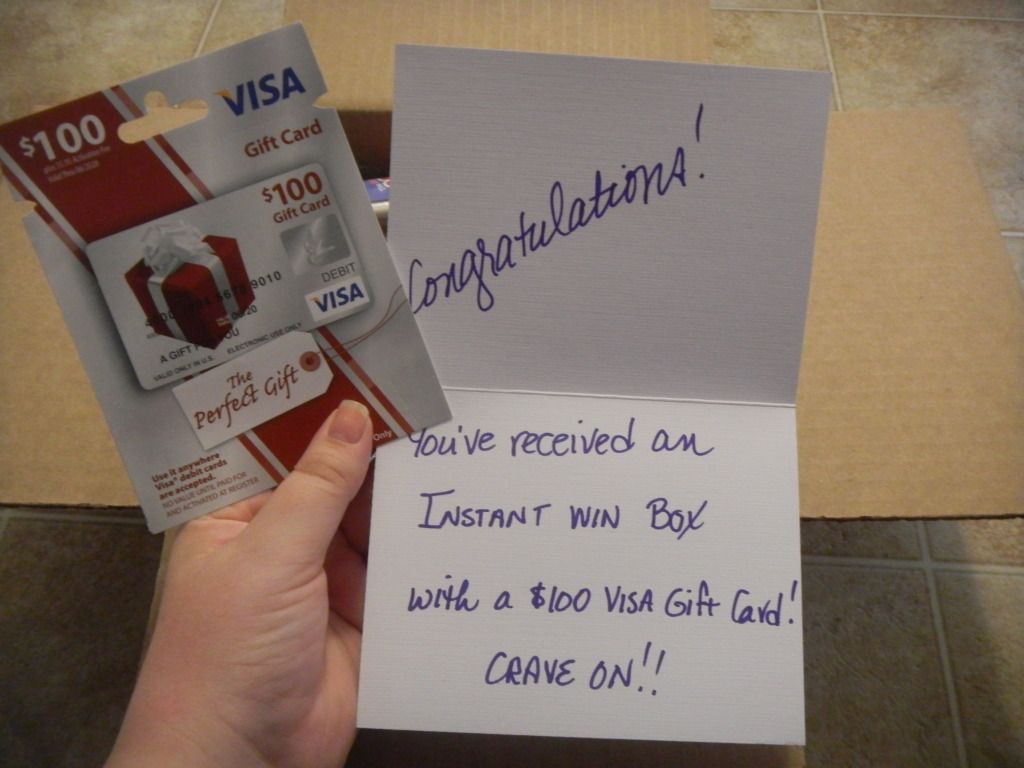 And for anyone who was interested! Here is my Instant Win letter!! I got $100 in the form of a Visa gift card. YAY! I didn't even know they had Instant Winners and gave away giftcards so this was a super exciting win for me!
The total value of the box, not counting my gift card was around $90! That is insane for a box that was so cheap! Thanks so much Cravebox for the gift card & everyone should check them out for their limited edition boxes!