It's time to kick start your healthy lifestyle with another awesome box from Bulu 🙂 I got a tiny hint via email that there would be a lifestyle extra this month and I can't wait to share that and the rest of this month's goodies with you all.
Bulu box came shipped in this familiar box.
There was a chance this month in the amount of literature included- but that's a good thing! Several brands included 20% off should you want to purchase more and there was even a scannable to ship a free box to a friend.
An outline of what was included in Bulu box this month. With our typical 5 items, we also received a bonus. (probably my favorite item in the box!)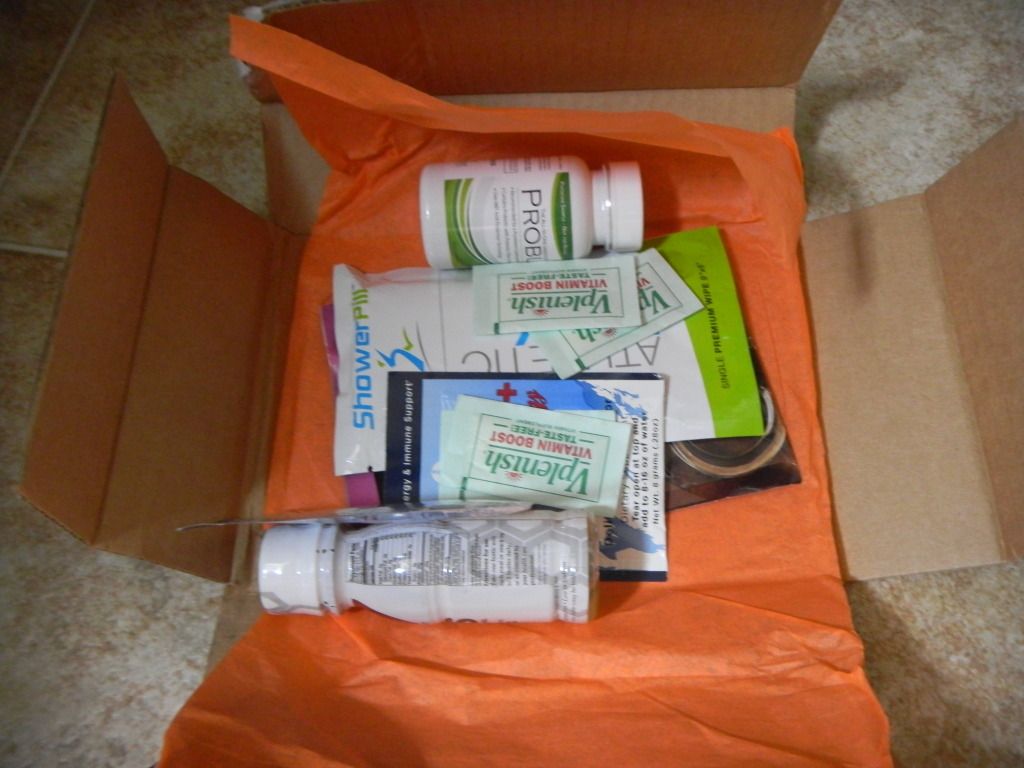 Full of goodies 🙂
First on the list is ElementzNutrition Protein Shot. This little 2.5oz shot contains more protein per ounce than the leading protein beverage. Not only is it 100% natural but reading this thing has me wondering "How?!" It's free of fat, GMO, Gluten (yeast and wheat), Lactose, Aspartame, eggs and stimulants but not only that you can add this or do nearly anything to it. You could freeze it or even boil it and it would remain stable. It sounds like the perfect way to be sure you get your protein. This one bottle retails for $5- half the cost of your Bulu box right there.
Next is Defend Plus Energy from a company called Immuno-viva. I love multi-taskers, though I'll have to be careful with and energy supplement. This is meant as a boost of energy as well as support for your immune system. One of these packets (mixed with water) had 4x the amount of calcium as a glass of Organge juice. Each of these has a sample value of $1.17
We also received a 5 day supply of Probulin. Probulin is meant to help restore the good bacteria in your digestive system and help relieve any tummy issues you may be having. The only thing I see that is not so awesome is that this is a 3 pill serving. This sample is worth $8.33
Next is a taste-free powder called Vplenish. It's a Vitamin boost that you can mix into anything. This has a good doze of vitamins, but it's not quite as good as taking a daily pill, but it is more convenient. You can get 2,000 of these packets for $12.18 on Amazon. Making these samples worth less than a penny each.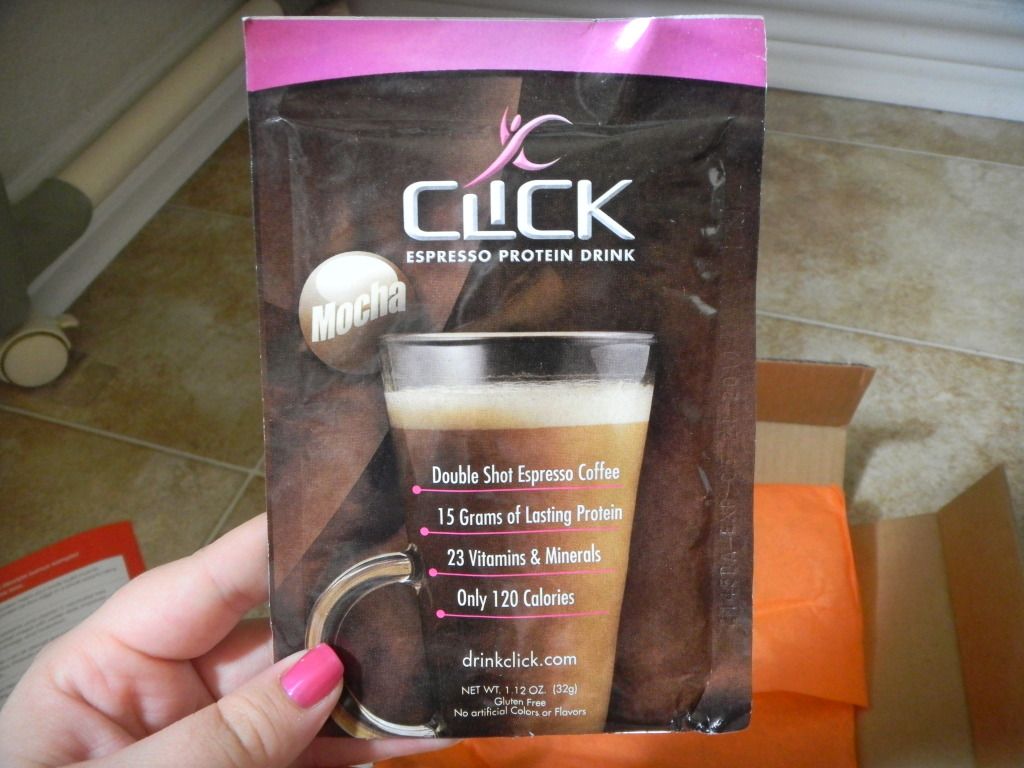 Our last sample was from Click and this is actually a product I've already heard of. This is their Espresso Protein Drink. It has a double shot of espresso, 15 grams of protein and several other vitamins and minerals- all with 120 calories. This sample is worth $1.93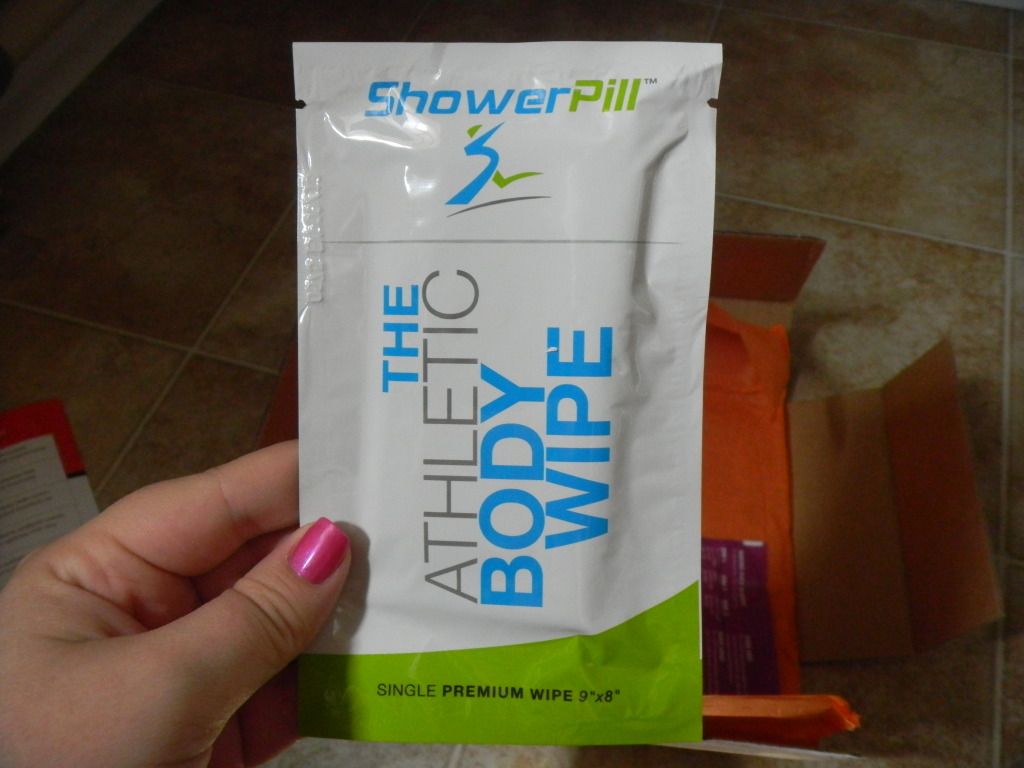 Our bonus this month was really cool! This is called the Athletic Body Wipe by Shower Pill. It's the perfect body wipe for that midday workout when you just don't have time to take a shower and freshen up the old fashioned way. The cloth is 9″x 8″ and seems to be really thick. You can get a 10-pack for $12.50 making this sample worth $1.25
This month's box had a value of $18.85- almost double the cost of this $10 box, not to mention the extreme value in learning about new and exciting products to help you stay interested in taking care of your body 🙂